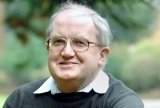 NEJM 12 Feb 2015 Vol 372
601 A couple of months ago I went all Edgar Allen Poe about clones in the bone marrow—clones, bones and groans in fact. Watching the processes that lead up to myeloproliferative disaster is like watching evolution on fast-wind, a point well made in an editorial about this first study in the NEJM. If you could go back to the Cambrian period and stand in the seas that formed the Burgess Shales, you could pick out animal life forms that contained most of the structural features that animals have today. But it took 500 million years of eating each other, invading land, being wiped out by climate change and asteroids, feeding off novel plant species, learning to fly, etc before they became what they are today. Nothing could have been predetermined: a lot of it led nowhere, or to mighty things long gone: and it is so in your bone marrow. "We determined mutation order in patients with myeloproliferative neoplasms by genotyping hematopoietic colonies or by means of next-generation sequencing. Stem cells and progenitor cells were isolated to study the effect of mutation order on mature and immature hematopoietic cells." And here comes the lesson in evolutionary biology: "The age at which a patient presented with a myeloproliferative neoplasm, acquisition of JAK2 V617F homozygosity, and the balance of immature progenitors were all influenced by mutation order."
621 Well, I don't suppose that item will change your clinical practice, but it was sort of exhilarating, wasn't it? This next one is also interesting, but I find it rather depressing and clinically irrelevant. Lenvatinib was compared with placebo in patients with progressive thyroid cancer that was refractory to iodine-131, and the median progression-free survival was 18.3 months in the lenvatinib group and 3.6 months in the placebo group. So why did I call it clinically irrelevant? It's massive, isn't it? Unfortunately I am not sure whether we shall ever know, because this trial permitted patients from the placebo group to be switched over to lenvatinib as soon as they showed any evidence of disease progression, and there are no meaningful data on all-cause mortality. And lenvatinib is one hell of a blunderbuss drug: it inhibits vascular endothelial growth factor receptors 1, 2, and 3, fibroblast growth factor receptors 1 through 4, platelet-derived growth factor receptor α, RET, and KIT. You can even look these up if you like. The upshot is that it makes most patients feel terrible, with diarrhoea, nausea, weight loss, asthenia and/or fatigue. The manufacturer Eisai now expects to make a billion dollars a year from this drug on the back of this one unsatisfactory trial in an uncommon cancer. It has FDA approval and has not announced its price. But you could have a rough guess if you divide $1bn by the number of I-131 resistant thyroid cancer cases in the developed world. Just hope you never become one of them.
631 "Mortality among current smokers is 2 to 3 times as high as that among persons who never smoked." Try as I might, I cannot make that into a construable statement. I do not smoke but I consider myself mortal. The authors do not like smoking and are trying to persuade us that it has harms yet undisclosed. But most of us don't need persuading: we just want it banned, because the harms already known are so massive and entirely avoidable. A big epidemiological trawl for further harms, like this one, makes it sound as if the case needs further pleading. It doesn't: it just needs doing something about.
JAMA 10 Feb 2015 Vol 313
594 Clones are spooky, and so are telomeres. They are presentiments of mortality: they whisper in your ear as you ride the chariot of victory, or still more if you don't. Snip, snip, snip: they grow shorter, my friend. Telomeres protect chromosome ends and are markers of cellular aging and replicative capacity. In most circumstances it is your own telomeres that count out your days, but if you depend on other people's cells to survive, donated telomeres may matter more. Looking at 330 patients who had received haematopoietic stem cell transplants for aplastic anaemia, longer donor leukocyte telomere length was associated with increased 5-year survival. The patients' own leukocyte telomere length was not associated with survival.
603 A new systematic review of blood pressure lowering in type 2 diabetes raises deep questions about the purpose and direction of medical intervention in chronic risk states. I haven't space even to list them here, but I would just like to propose two common scenarios. A Bangladeshi woman of 34 is found to have high blood sugar and raised BP in her third pregnancy: these persist and within two years she is on six different medications including increasing doses of insulin. Her BMI is 41, she does not speak English and usually attends the practice nurse with a family member. Secondly, a 73 year old white male was found to have a BP of 164/96 ten years ago and has been on two antihypertensive drugs since. He has also been taking metformin for 5 years and his HbA1c runs at about 8 and his BMI is 32. Now I just want you to ask yourself: what are the absolute risks of cardiovascular disease, blindness, amputation and renal failure and the absolute benefits of each element of management (including surgery and lifestyle change) in either of these people? How are you going to communicate them and achieve the goals that your patient would most like? Do these people in fact have anything in common except a pair of labels ("hypertension" and "type 2 diabetes")? What real-life questions would you like to see answered by new forms of what we now call meta-analysis? This particular one concludes that: "Among patients with type 2 diabetes, BP lowering was associated with improved mortality and other clinical outcomes with lower RRs observed among those with baseline BP of 140 mm Hg and greater. These findings support the use of medications for BP lowering in these patients."
JAMA Intern Med Feb 2015
OL The sexual anxieties that god-fearing Americans have about their daughters should be assuaged by a study which shows that those vaccinated against human papillomaviruses do not contract more sexually transmitted infections than those who remain unvaccinated. But hang on, no, it doesn't work that way: the vaccine is only needed if one of the partners has had sex with someone else. And that simply doesn't happen in America. No wonder uptake of HPV vaccination there has been so low.
OL The world's leading medicines watchdog is the US Food and Drug Administration. One of its functions is to go sniffing around the sites of clinical trials to see if there are any signs of departure from good practice or any suggestions of research fraud. A remarkable study by Charles Seife identifies 57 trials in which the FDA found major problems of conduct and/or reporting. So how loud did the watchdog bark? "Only 3 of the 78 publications (4%) that resulted from trials in which the FDA found significant violations mentioned the objectionable conditions or practices found during the inspection. No corrections, retractions, expressions of concern, or other comments acknowledging the key issues identified by the inspection were subsequently published." The world needs to wake up, because the canines which are there to guard us while we sleep are not up to the job. The FDA is a dog that does not bark in the night.

Lancet 14 Feb 2015 Vol 385
607 There's nowt so queer as T'Lancet. They just love a transplant story. "We describe the first livebirth after uterus transplantation. This report is a proof-of-concept for uterus transplantation as a treatment for uterine factor infertility. Furthermore, the results show the feasibility of live uterus donation, even from a postmenopausal donor."
OL Hip fracture is often the tipping point into terminal decline for people over 70: 42% of survivors do not return to their prefracture mobility, 35% are incapable of walking independently, 20% are unable to shop independently, and about 20% enter a long-term care facility during the first year after a fracture. If you break your hip in mid-Norway, you will be taken to St Olav University Hospital in Trondheim. And there, had you been admitted between April 18, 2008 and Dec 30, 2010, you would have been randomised to get continued orthopaedic care after your operation, or a care programme on a dedicated geriatric ward. Measured by the 12-point Short Physical Performance Battery at 3 months, those who got the geriatric rehab package scored 0.74 of a point better. "The results suggest that the treatment of older patients with hip fractures should be organised as orthogeriatric care." Do they?
OL The association between menopausal hormone use and ovarian cancer has been controversial. When an exceptionally active and articulate patient of mine got ovarian cancer at around the age of 60, she asked if I could explain to her whether it could be due to the HRT I had prescribed to her ten years before. I did as thorough a literature search as I could and sought "expert" opinion: the literature revealed doubt, while the experts were certain that HRT didn't cause ovarian cancer. She died before we could go through all this. This individual patient data meta-analysis of 59 epidemiological studies returns a pretty clear guilty verdict: "The increased risk may well be largely or wholly causal; if it is, women who use hormone therapy for 5 years from around age 50 years have about one extra ovarian cancer per 1000 users and, if its prognosis is typical, about one extra ovarian cancer death per 1700 users." By the way, if you have access to the full paper, it is so clearly written that it is a pleasure to read. Every IPD meta-analysis should be like this.
The BMJ 14 Feb 2015 Vol 350
The BMJ is determined to thwart me as I sit in this Seville apartment hoping to read the 14th February edition. On the 15th the website still thinks it's the 7th. Fortunately, Thomas Agoritsas has sent me his new Analysis piece "Decision aids that really promote shared decision making: the pace quickens" from the icy wastes of Canada. I can't say how happy I am to see this: it should prove a landmark on the journey to patient-centred medicine based on good science. The adaptation of reliable information to inform individual decision making in real time is a challenge so vast that only global collaboration can achieve it. This piece announces a new beginning. It is a programme of action that should attract a joyous army of participants. And I really think I can see them gathering – not just in the SHARE-IT project which Thomas is leading, but also here and hands-on, in the GP Overdiagnosis Group and the Academy of Royal Colleges "Choosing Wisely" initiative.
My happy week continues with cracker of a BMJ paper from another young doctor I've tried to encourage—the phenomenally able Kumar Dharmarajan from the Harlan Krumholz circle at Yale. These guys—Joe Ross, Kumar, Kasia Lipska, Erica Spaatz, Leora Horwitz, Behnood Bikdeli, Nicholas Downing—are going to change the face of medicine long after I have left the fray. We have reached a futility point in the way we deliver acute medical care. In they come and out they go: home if lucky, or to institutional care, or the morgue. And then the cycle continues: "Within one year of hospital discharge, readmission to hospital and death, respectively, occurred following 67.4% and 35.8% of hospitalizations for heart failure, 49.9% and 25.1% for acute myocardial infarction, and 55.6% and 31.1% for pneumonia."
When I Use A Word: a new weekly blog by Jeffrey Aronson

Some of my Central European ancestors were probably Goths, a Germanic people who, as the Roman Empire crumbled, spread southwards into Italy and into the warm plain of southern Spain which they called "landa hlaus," meaning something like "Promised Land." By invading Andalusia for a spot of winter warmth, I am simply repeating history. However, I am only pillaging Seville for 3 weeks, whereas the Visigoths came to stay. They flourished in Spain and continued to do so long after the Arabs invaded and conquered them in 709. "Landa hlaus" became Arabized as "Al Andalus." The local river became known as the "Big River" in Arabic—Wadi-al-Kabir. The locals eventually got their tongues around that by calling it the Guadalquivir.
The word "Gothic" has also undergone various changes of meaning. Seville's astonishing cathedral is often referred to as the largest "Gothic cathedral" in the world but its style has nothing whatever to do with the actual Goths. Nor does putting on white face-paint and black mascara while wearing black clothes and heavy shoes with silver studs.
If you find this kind of thing boring, then don't under any circumstances read Jeff Aronson's masterly blog "When I use a Word." These articles used to appear sporadically in the print The BMJ, but they are set to become a regular weekly feature on the website. You will find yourself exclaiming "aah!" quite often.