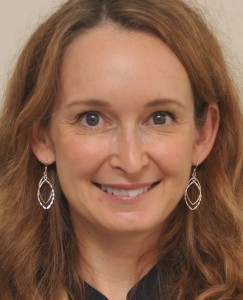 When you fly into Mumbai from the east, there is an extraordinary descent passing over mounds of lush green foothills reminiscent of Hawaii. It's quite mesmerising. And then even more so is what lays at the foot of these foothills: a vast sprawl of tin roofed shanties, which I later learn is a slum of over 300 acres housing nearly 100 000 people. The slum literally encroaches upon the airfield, creating the illusion of a patchwork carpet leading on to the runway.
Inside the international airport are all the flashy trappings of a modern, bustling air and shopping terminal. Perhaps, I wonder, this is how the pace of development in South Asia is to be measured—not by absolute economic measures, but instead by how wide the gap is between the slum and the slick.
This question of inequality became all the more curious to me when the World Bank last week announced that upward social mobility in South Asia is comparable to that in the US. In other words, it should be just as possible for an Indian or Bangladeshi to move out of poverty into the middle class as it is for an American.
In Mumbai, at least, it's hard not to think of social mobility in terms of slums. Mumbai itself is home to up to 9 million slum dwellers—an astonishing half of its population. The massive slum famously depicted in the film Slumdog Millionaire, Dharavi, is inhabited by one million people on 535 acres in the centre of town. Like Mumbai's poorer megacity cousin, Dhaka, where I live, slums are that reservoir of mass migration from rural areas that makes them an urban fixture.
The view as you fly into Mumbai from the east
For years, many economists have thought slums are good—a bridge on the journey from rural poverty to urban prosperity. I've previously described the Kamalapur slum in Dhaka as a remarkably lively, resilient place. Dharavi has been the subject of many pieces of journalism touting its entrepreneurial spirit, which is said to fuel a billion dollar slum economy. The new World Bank analysis seems to reinforce this idea that rapid urbanisation is the launch pad to upward mobility.
So are slums a ticket out of poverty? Another recent study, reported in the Economist, says no. Researchers at the Massachusetts Institute of Technology characterised 138 000 slum households around the world. They found that the longer a family has lived in a Bangladesh slum, the lower its income. The same is true in Kenya. Most slum dwellers have no clean water, private toilets, or basic sanitation. This alone, with its ripple effect on illness and inability to work, can keep people stuck in poverty. Eighty two per cent of slum dwellers in the Bangladeshi slums of Tongi and Jessore had been sick in the past month, the study says.
It may be that not all slums are created equal, and that some provide easier escapes to the stable employment and consumption that characterises the middle class. Other slums will become the home of the middle class—as in Mumbai, where teachers and police officers are too poorly paid to move out. But many slum dwellers will stay trapped and unable to ascend from inhospitable and unhealthy living environments, which are underserved by public works. In this way, a slum is a slum is a slum. That makes slums a necessary barometer for monitoring social mobility and equality.
Jocalyn Clark (@jocalynclark) is executive editor of the Journal of Health, Population and Nutrition, and other external publications at icddr,b (a global health research organisation in Dhaka, Bangladesh). She was a senior editor at PLOS Medicine and assistant editor at The BMJ.
Competing interests: The author has no further interests to declare.