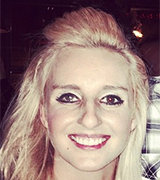 A recent news article in The BMJ told us that the figures from the UK Foundation Programme Office show that the number of foundation year 2 (FY2) doctors applying straight into a training post has fallen again: "in August 2014 (it) was 59%—down from 64% in 2013, 67% in 2012, and 71% in 2011." As a foundation year 2 doctor who decided this year not to apply for training I am going examine why I think this is becoming an ever more popular choice.
The views here are my own opinions and thoughts, gathered from talking to a number of my peers and going through a lot of self reflection three months ago at the time of specialty applications. I am planning on applying to core medical training (CMT), however a number of things made me think twice before applying straight from my foundation years.
1) Many of us have always been in education. This is not necessarily a bad thing, however in medicine we are pushed and pushed from a very young age. You decide you want to be a doctor at the age of 12 or 13 before you pick your Standard Grades (Scottish GCSE equivalents), work in school until you finish at 17 or 18, before going straight to university. At university the pressure continues; are you passing your exams with high enough grades? Are you doing enough audit and research? Enough teaching? Enough extra curricular activities to ensure you are still a well rounded individual? This pressure has not eased in my foundation years and I do not see it easing next year in a CMT job.
2) It has now become the "social norm." Whereas 20 years ago perhaps only a handful of people would have taken a year out of training, now more than 40% of us are. This means that many of my close friends—both from university and my more recent work colleagues—are also taking a year out. This makes the entire prospect less daunting and more exciting. There will be people to work with, travel with, and do degrees with should you so wish.
3) The world, for a year, is your oyster. Travel the world, do voluntary work, learn a language, follow the passion for dancing or music you've always had, undertake the diploma or masters at university you would love to do. These are invaluable life experiences and not necessarily things you can do when you can next expect a career break…. in retirement.
4) Advice from senior staff. I found myself asking a number of my senior colleagues about their opinions. Although some older consultants felt that a year out of training was a bad idea, the vast majority advised towards it. Moreover, I spoke to a number of senior registrars and young consultants who told me that they "wished they had done a gap year" and yet on discussion with people who had done one, not one person I spoke to had regretted it.
5) The current state of the NHS. The chronically understaffed GPs. The bursting A&E departments up and down the country. The packed wards with bed managers trying to usher patients out the door before they are ready so they can make room for the poor patients stuck down in A&E for hours. Constant budget cuts. Talk of the privatization of the NHS—something I for one did not sign up for. It is all somewhat uninspiring and does not make juniors want to apply and continue to work in this system. Perhaps this is why so many young doctors are moving abroad for greener pastures in countries such as Australia and New Zealand.
6) Similarly, it is difficult to escape the negative perception of doctors in the news. With sensationalist newspaper headlines screaming "The GPs Paid £100k… Just to Work at Weekends," and recently threatening "NHS staff 'unsocial hours' payments under threat," these are hardly inspiring articles for young doctors to wake up to in the morning. Are similar things appearing in the news in other countries? Perhaps. But if they are, the stories are not making it to our ears.
In conclusion, there are many and (most certainly) more reasons why so many foundation year doctors are opting to take one (or more) years out of training. For me, it is the opportunity to work and travel in the developing world—something I have had a taste for since doing my elective in Malawi—that made my final decision. However I feel that the disillusionment with the UK health service that juniors are currently experiencing is very real, and is something that needs to be addressed head on—sooner rather than later—if we wish to retain our young doctors.
Have you recently decided to apply to training or to take a year out of training? What were your reasons for doing this? I would be interested to hear from you and whether you agree or disagree with my ideas.
Competing interests: None declared
Rebecca Stout is a foundation year 2 doctor working in Manchester Royal Infirmary. She undertook her medical degree at the University of Dundee where she also intercalated in international health.