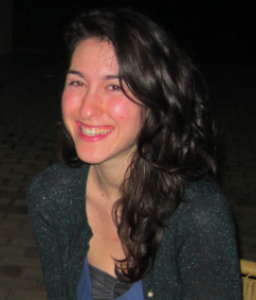 Atul Gawande, surgeon, author, and indie DJ (check his Twitter feed for mini playlists between the policy), just delivered the Reith Lectures for BBC Radio 4.
Broadcast to more than 50 million people worldwide, "The Future of Medicine" ranged across the UK, the United States, and India in a quest to navigate "the messy intersection of science and human fallibility."
It seems a tall order—and a hard act to follow, after the thrilling articulation and bawdy arm slung over your shoulder by Grayson Perry last year.
What was that like?
Happily you can get answers, with minimal subterfuge. As the co-founder of Lifebox Foundation, Atul has appeared in The BMJ before.
Lifebox was The BMJ's holiday charity in 2011 and 2012. Readers raised thousands of pounds to support their work making surgery safer in low resource countries.
As 2014 drew to a close, Lifebox took the opportunity to settle down by the fireside with their Chair of the Board (fine, they called him in his car as he was leaving the hospital), to talk about a busy year—and to share it with The BMJ's readers.
So—did you enjoy the Reith Lectures?
They're nerve-wracking. This is by far the largest audience I've ever had, and they hadn't asked a physician to talk about medicine and public health before.
I feel really lucky to have been asked to be that physician, and I wanted to try to capture this particular place we're at with medicine: a tremendous century of discovery, but with the reach of those discoveries not quite extending to the wider world…
Did you find that preparing the lectures actually changed your thinking?
No—what it helped me to do was pull together 20 years of writing and thinking about these topics, to understand how it all fit together. Because I'd just been writing and thinking without a plan—and yet there was a kind of logic that emerged from it.
What was the thesis that emerged?
We've come through a century of scientific discovery, but it's laid bare the failings of a system trying to deliver on those endeavours. So for the last two decades we've been striving towards a new science—what a science of health systems and delivery might look like, one that could benefit people's lives everywhere.
You're a surgeon, a writer, a public health figure, the chair of an international NGO—where does Lifebox fit into your professional landscape?
Well there are three things I really try to do.
Firstly, I've been lucky to live a creative life, to be a creator of ideas on my own.
Secondly, I've been able to found organizations that are driving the creation of a much larger range of those ideas—with Lifebox, and with Ariadne Labs.
Thirdly—I suppose there's the surgeon in me, not satisfied with helping foster and create worthwhile ideas, but wanting to see that they really reach people. And Lifebox is fundamentally about taking the discoveries we and others have made that make surgery safer, and ensuring they reach the hundreds of millions who are without.
Do you think that change has to come from the voluntary sector?
We see an industry developing around making healthcare safer in the wealthy part of the world, but I don't think there's a company in the world that's going to commit as its main mission to making that happen in poorer countries.
For instance, basic surgical services—like emergency Caesarean section and fracture treatment—are growing fast in the low and middle income world. But internationally, only NGOs like Lifebox have been dedicated to fostering the safety of that care—to opening the door to the skills, the technology, and the people that make it happen.
What has been your best Lifebox experience to date?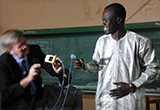 We had our first really global Lifebox meeting recently. It brought together people from some of the countries where we're doing safer surgery work: Nigeria, El Salvador, Uganda, Thailand, Philippines. And these are incredible people—doctors who sometimes earn less than a transatlantic plane ticket in a year, but they've given their time and energy to making sure colleagues across the entirety of their countries have oxygen monitoring and training for safer anaesthesia.
They've made themselves leaders of Lifebox, and they've done it at incredible scale. There are 25 countries worldwide where Lifebox has worked with such leaders to ensure more than 90% of operating rooms have the low-cost system we've developed, the equipment, and the training.
You called your lectures "The Future of Medicine." Where do you see safe surgery in this?
The last century has added 30 years to people's lives in higher income countries, through a combination of public hygiene, safer childbirth and better injury treatment. In the next century we want to extend those capacities to the rest of the world.
Safe surgery has been the invisible, critical component of adding life and quality of life. It's been the linchpin behind improving the safety of childbirth, rescuing people in road traffic accidents, treating everything from cataracts to disabling paediatric hernias.
Essential operations can be provided safely everywhere—and the next few years will put that mission on the map. Because it's the only way we'll have coherent systems of care for everyone to have the opportunity for a long and healthy life.
Atul Gawande, MD, MPH, is founder and chair of Lifebox Foundation and director of Ariadne Labs at Brigham & Women's Hospital and Harvard School of Public Health.
Sarah Kessler is head of outreach at Lifebox Foundation.
Competing interests: None declared.