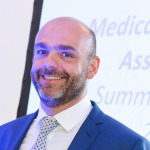 Tuesday is the day we change our weekly UK poll, which enables us to promote the new topic in the weekly print issue (Tuesday is also press day). Our current one asks if doctors should encourage patients to record consultations, linked to a head to head article published last week. At the time of writing, two thirds of the 278 votes cast say no.
A response to the article posted yesterday urges doctors to take a minute to understand why the patient (or family member) needs to record the consultation. Is it, for example, because of hearing problems, or because the patient has difficulty remembering instructions?
Jock Hoffman, who works in a patient safety capacity for CRICO, a group of companies serving the Harvard medical community, adds: "A physician (or other provider) who is asked permission—or who discovers a covert attempt—to record a patient encounter has to recognize that moment as an opportunity to build trust."
Not so, argues Carlos Pompilio  a physician based in Sao Paulo, in his response to the head to head, also published yesterday. He says: "Recording a consultation increases even more the distance between doctors and patients."
Shyan Goh, a Sydney based orthopaedic surgeon, asks if patients have the right to record the consultation, and asks if it should have the same status as the medical record. The issue is a legal minefield, his response suggests.
What will this week's poll be? We discuss ideas at our daily editorial team meeting, and often select different topics for UK and international readers. This week's contenders so far (each of them linked to different articles) are:
Do steps need to be taken to make school rugby safer?
Should working hours be regulated as a public health intervention?
Is widespread screening for hepatitis C justified?
Should the HPV vaccine be switched from three to two doses?
Which one would you choose?
Take a look at thebmj.com homepage later today to see which topics we selected, and visit our poll archive to see the results of previous ones.
David Payne is digital editor, The BMJ, and readers' editor.