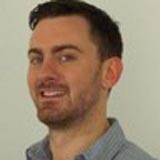 What do you do if you have to treat a very sick child in intensive care whose parents do not speak English—and there are no human translators available? What do you do when presented with any seemingly insoluble situation in this day and age? Naturally, your first port of call is Google.
But can you be sure when using Google Translate that you're not inadvertently giving parents the wrong message. For example, what if you said, "Your child's state is not life stopping" rather than the opposite "Your child's condition is life threatening," which is actually what you meant.
Similar circumstances inspired researchers from Nottingham to find out how Google's free online software stacks up against the costly human translation services that should be available in hospitals, and their findings have just been published in a Christmas research paper on thebmj.com.
In fact, the researchers found that Google Translate got it wrong some 40% of the time when translating 10 English medical phrases into 26 languages, which native speakers translated back to English.
Google gave some serious medical misrepresentation. It translated "Your child is fitting" to mean "Your child is dead" in Swahili, and it rendered "Your husband has the opportunity to donate his organs" as meaning "Your husband can donate his tools" in Polish. The Bengali translation of "Your wife needs to be ventilated" that Google gave meant "Your wife wind movement needed."
The machine translator did better translating English to Western European languages and was worst at translating English to Asian and African languages.
"A complex and nuanced medical, ethical, and treatment discussion with patients whose knowledge of the local language is inadequate remains challenging," the authors write. "Indeed, even in a native language there is an element of translation from medical to lay terminology."
"Unless all avenues to find a human translator have been exhausted, and the procedure is clinically urgent," they caution, "Google Translate should not be used for taking consent for surgery, procedures, or research from patients or relatives."
Responders online have been quick to point out that Google Translate is not optimised for medical terminology and that translation of short phrases in lay language may be more reliable.
This paper is just one that made the cut for The BMJ's beautiful bumper Christmas double print issue, which goes to press today, but you can enjoy some of the mix before it hits your doormat on thebmj.com. Don't miss articles on the ice bucket challenge, the failings of modern capitalism, and how some diet fads might represent mass murder.
In other news, we'd like to express our gratitude for your extraordinary generosity: we've already collected more than £6000 for Médecins Sans Frontières in our Christmas charity appeal this year.
Please help us raise much more to help MSF bring emergency medical care to the people living in the world's danger zones, currently including west Africa, Syria, and the Central African Republic.
As always, we love to hear what you think. Please let us know by sending a rapid response to any article on thebmj.com. Happy Christmas and have a wonderful 2015.
Richard Hurley, deputy magazine editor, The BMJ. You can follow him on Twitter @rich_hurley. Email rhurley@bmj.com