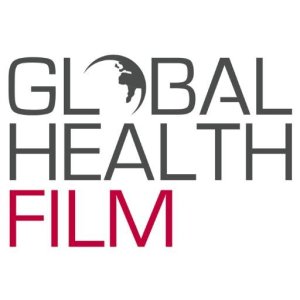 Mobile phone company: "Hello sir, I hear you are wanting to disconnect. Can we ask why sir?"
Neil: "Because I'm dying."
Phone company: "Would it make a difference if we threw in an extra three months for free?"
Neil: "If you can do that sunshine, then you are a better bloke than all of my doctors put together."
Neil has motor neurone disease (MND). Within a year Neil, who is 33 years old, is diagnosed and dies of this rare but devastating disease. He fearlessly lets us into the intimate, last days of his life with his beloved wife and young son Oscar in the film I Am Breathing—screened by the Global Health Film initiative at the Royal Society of Medicine last month.
The film's difficult topic is made light of by Neil himself at times—something he also did in his blog, and which he desperately kept up until the day before he died. But it's this brutal honesty and openness that makes his story so gruelling on the heart. It makes you want to scream out to the world about what this incurable ravaging disease is really about, which is exactly what Neil wanted.
MND, also known as ALS (amytrophic lateral sclerosis), is what all of those ice bucket challenges were about. The disorder, while more common in men, is very rare and only affects about two in every 100 000 people in the UK each year. But as Neil's story shows, this unforgiving disease works by eventually destroying all of the muscles in the body, leading to complete disability and death.
"There is nothing harder in the whole of medicine than MND," said Dr Martin Turner, neurologist at the Oxford MND Centre, at the event last month. "It is an extraordinary condition. It takes fit people and catastrophically pulls apart their motor system [in a way] they never saw coming."
Neil's dad died of MND 10 years previously at the age of 51, and it looks like Neil had a rare familial strain of the disease. It is something that clearly haunts Neil as he watches his 1 year old son do the simplest of things, such as eat lunch or play in the garden—both things that Neil couldn't do for himself.
In the film we hear about how a carefree, recently married architect goes from a walking stick to a wheelchair and complete paralysis, from the neck down, within months. Viewers look on as Neil's body ruthlessly fails him, and the disease progresses at a speed that surprises all around him, including healthcare professionals.
"We almost felt like we were educating them [healthcare professionals] as we went along," said Louise Oswald, the widow of Neil, at the event, as she explained the importance of carers pushing for assistance and for always being one step ahead. "Part of the reason we were able to do this was that we knew what was coming because of Neil's dad."
Louise is hoping that this film will not only raise awareness among the general public about the devastating effects and unbelievable speed of this disease, but also increase awareness among healthcare professionals.
The soft, rasping, ever present wheeze of Neil's breath through his ventilator is at times deafening and panic inducing—a constant reminder of the effort each breath takes and what is to come. From his diagnosis to his death, every last second of Neil's life is spent writing his blog or being filmed for this documentary.
"The freedom to communicate is the most important thing for human beings," says Neil, as he explains his decision to remove his ventilator as soon as he loses his voice or ability to swallow. We watch on as we see a man in constant fear of losing his voice, while he desperately uses every last breath to fight for awareness.
An audio of the panel discussion
With no treatment options, MND campaigners are hoping that the staggering £7.1 million raised in just five weeks from the ice bucket challenges will help fund MND research, a disease area that has been in long need of a cash injection. But are our hopes for a cure realistic?
"The good news is we are living in the era of neuroscience . . . it's the last great frontier," says Turner. "I have been working in MND for 13 years, and when I first started out it was all about getting the care right and people weren't really talking about the basic biology. That's all changed and now I absolutely see us solving MND and other neurodegenerative diseases."
Turner is optimistic about medical research, but reminds us that the brain is "the most complex structure on the planet, and we are going to need a whole new way of understanding the synapse and the brain." Five years after his death, we are still talking about Neil and his journey. This film has been screened 300 times in over 50 countries since its release last year.
"If I am going to turn this mild spring breeze of a campaign into the wind that uprooted trees and demolished houses, I am really going to need your help," said Neil in a blog post on 3 January 2009. Neil was desperate to tell his story to a wider audience—I think he's done it.
Nayanah Siva is a freelance science writer, writing on behalf of the Global Health Film initiative. Her work has appeared in the Lancet, The BMJ, and Nature Medicine. The Global Health Film initiative is a partnership between the Royal Society of Medicine, the London School of Hygiene & Tropical Medicine, and the Bill & Melinda Gates Foundation. GHFi aims to promote film as a catalyst for discussion and for global health change. Follow on Twitter @GHFilm
Competing interests: None declared.