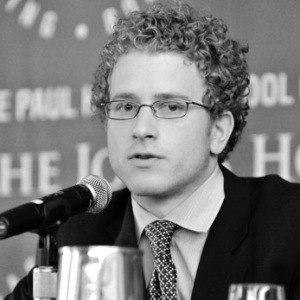 In the United States, the intractable politics of gun violence prevention—and of gun violence itself—rest on a seeming contradiction: we give gun violence far more attention than other causes of preventable death, and yet we have learned far less about it.
A single murder will be recorded by dozens of state and federal agencies, can result in thousands of pages of police reports, and may make headlines and newscasts seen by millions. But hardly any of those data are harnessed or stitched together in a meaningful way to inform policies for preventing future deaths.
It's hard to imagine achieving consensus about policies to prevent gun violence if we don't first come to agreement about the underlying facts. Opponents of stronger gun laws recognized this in the early 1990s and turned it to their advantage, blocking access to public data and eliminating federal research on gun violence prevention—be it efforts to reduce firearm injury at the Centers for Disease Control and Prevention, or law enforcement analyses of guns recovered at crime scenes. Sadly, it worked: the volume of publications on gun violence prevention fell by 60% between 1996 and 2010, and efforts to improve our nation's broken gun laws dwindled.
But this cuts deeper than politics: gun violence itself is exacerbated by deficits of information. A law abiding gun owner who transfers a firearm to a criminal in an unlicensed, "private," sale may do so because there is no background check to inform them that the prospective buyer is prohibited from owning a gun. A court that fails to separate a domestic abuser from his firearms when issuing a protection order, may do so because there is no system in place to elicit information about whether the defendant owns a gun.
And citizens who are ignorant of the outside costs of gun violence—the expense of healthcare for victims, the downward pressure on property values in high crime neighborhoods, the long term psychological toll on children exposed to daily doses of gunfire— are not motivated to change it.
This is why, since its inception, Everytown for Gun Safety has fought for cities and law enforcement to maintain access to the best information available for combating illegal gun trafficking, and has championed increased funding for public health research on gun violence. Everytown's own research has also paved the way for stronger gun laws in states across the country.
In Washington State, an original investigation found that over 40 000 guns were transferred online each year with no background checks and no strings attached—even though one in 10 would be buyers had committed a felony or had a history of domestic violence, which prohibited them from buying guns. Earlier this month, the state's voters responded by closing this dangerous loophole.
And in recent years, both researchers and journalists seeking a deeper understanding of gun violence have begun to fight back against this information gap.
In states across the country, including Oklahoma, police have adopted a protocol developed by public health researchers to assess the dangerousness of domestic abusers, with particular sensitivity to the presence of firearms. This helps them focus law enforcement's prevention efforts on women at the highest risk of fatal violence.
Scores of US cities have installed gunshot detection technology, which has the potential to identify and quantify illegal gunfire with a far greater sensitivity than public health or police data could previously provide.
A consortium of researchers led by the Chicago Crime Lab are studying the black market for guns in the country's largest cities—combining trace data, social network analyses, surveys with prisoners, and community ethnographies—to yield a more nuanced understanding of how criminals in different cities obtain guns.
And journalists are using platforms such as Homicide Watch to track every murder in their cities, weaving stories of individual deaths into a more vivid tapestry of the phenomenon of fatal violence, and empowering the most affected communities to respond to it.
These transformative projects were highlighted at an event held during last week's annual meeting of the American Public Health Association. Approaching the topic from the areas of public health, criminology, and journalism, the speakers shared a common goal: devising new methods to collect data, bundling it together to make it more meaningful, and returning it to decision makers to motivate action. Reflecting on the power of information, Homicide Watch's co-founder Chris Amico said: "What I'd like to think is that we can change a person's reality, we can change a person's perception, we can change their understanding of the system. And maybe we can save someone."
If gun violence is to be reduced in the US, it will happen not only because of actions in the halls of Congress, but because the landscape of information changed thanks to people like these.
Ted Alcorn is the research director for Everytown For Gun Safety, a movement that works to end gun violence and build safer communities. He previously served as a policy analyst in the Office of the Mayor of New York City, and before that he lived in Beijing, China, as a Henry Luce scholar. He earned graduate degrees from the Johns Hopkins Bloomberg School of Public Health and its School for Advanced International Studies (SAIS), where he was a Bill & Melinda Gates Foundation fellow.
Competing interests: None declared.