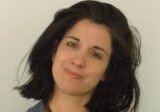 I don't get out much, but with blogs like the one by Nigel Hawkes to read, I don't feel I need to. It gave me a great picture of the latest exhibition at the Wellcome Collection in London, which is about sexuality and the scientists who studied it . He writes, " . . . at the heart of the exhibition are the sexual explorers, from Magnus Hirschfeld to Masters and Johnson." And they seem a strange bunch.
"Alfred Kinsey, bow-tied and serious as he notes down the sexual history of a 30s-some blonde in glasses (350 questions to answer and more if the volunteers provided anything unusual), was the straight man to Wilhelm Reich, who believed that encasing oneself in a cosy metal lined box liberated sexual energy. There is such an 'orgone accumulator' at the exhibition, from which at the press view I emerged after brief incarceration without any noticeable increase in libidinous energy."
Perhaps I should get to that exhibition. It sounds fascinating. The reason I don't go out as much as I used to is that I now have a child. He is young enough to ensure that memories of worry and sleepless nights are still fresh, and that is why I was attracted to an article on the marketing of wearable home baby monitors by David King, clinical lecturer in paediatrics at the University of Sheffield. In it, he explains how, "The peace of mind for which parents buy expensive but unregulated wearable monitors, and on which their marketing depends, may be illusory."
Motherhood has not just made me an anxious hermit who doesn't go out. One of the many benefits has been that I now plan better for the future. And future plans for The BMJ are what Fiona Godlee lays bare in her Editor's Choice. She is keen for your feedback on them, so do let her know what you think.
Sally Carter is a technical editor at The BMJ.