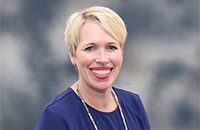 Is "transformation" one of the most overused words in relation to the NHS and the issues it faces? Just last week, I heard a NHS deputy CEO joke that the word should be banned, and thought I'd happily join him! On the other-hand, "strategic development" is rarely mentioned. This is strange, as isn't the NHS going to need to do more of both to overcome its quality, demand, and financial challenges?
The Five Year Forward View echoes this sentiment, that strategy is a vital part of the NHS. So, if strategic development has a starring role in helping the NHS's clinically and financial sustainability—whose job is it?
The easy answer is: everyone in the NHS. However, I'd argue that continuously improving services for patients is a high priority for clinicians, managers, and commissioners alike. So, I think that clinicians in particular have a leading role.
After all, clinicians are subject matter experts, who can help design and evolve healthcare to meet the changing needs of their population. But do they have the time and space to do this, or is strategic development seen as impossible?
Strategy at its simplest is a set of choices and principles to support the achievement of long term goals, drawing on evidence and setting challenging, but realistic, timescales for achieving those goals. The best strategies draw on expertise from staff, patients, and other partners to guide and inform them.
But, let's be clear, developing organisational strategy is a demanding task. So I would argue that it needs the active engagement and ownership of the clinical community for it to be meaningful and deliverable.
Last year, Monitor commissioned independent research to assess the quality of strategic plans and planning capabilities at foundation trusts. While the review identified some clear examples of good practice, it also revealed that there was significant variation in capabilities across the sector.
In fact, only a small proportion of the sector was able to perform the full range of planning tasks to a high enough standard to produced well articulated plans. Robust, evidence based plans, aimed at enhancing patient outcomes and ensuring essential healthcare services, can be sustained.
By contrast, a large number of trusts struggled with some of the most important planning tasks; and in a limited number of cases, plans continued to overlook long standing performance problems.
However, strategy isn't just about the future, it also about helping staff to manage the present. Dealing with uncertainty is core to strategy development and should offer an opportunity for innovation and challenging the "way we've always done things around here" approach.
Looked at it this way, its easy to see why boards need the skill and judgment of clinicians to help them make clear and explicit strategic decisions based on evidence.
This summer, Monitor has worked with five trusts to learn from their experiences of developing strategy in order to develop guidance and a toolkit to help leaders and clinical teams to improve how they plan. Each trust faces different challenges in delivering care and has different opportunities in their local health economies or beyond.
The toolkit will also help clinical teams to develop their specialty strategies, which underpin their organisation's strategy, by posing what may seem some obvious questions. These include honest performance conversations, service strengths and weaknesses, opportunities and threats, potential options for change, and whether the clinical team has the capability and capacity to deliver the strategy?
So, national and locally, we must coax our talent for strategic development from the wings to centre stage. Then clinicians should take a starring role in helping to develop plans that will provide patients with high quality and affordable healthcare both now and in the future.
Suzie Bailey is development director at Monitor.
Competing interests: I am a fellow of The Health Foundation (graduated from  Generation Q programme in 2014. I am supporting the Royal College of Physicians with its Future Hospital development sites – this is within the normal course of my employment with Monitor.