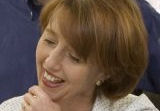 At the Royal College of Physicians' Harveian Oration last week, a doctor told me The BMJ had become a "political" rag. And it was not the first time that the accusation has been made. So when are medical and healthcare issues purely scientific matters and when are they "political?"
Dr Michael O'Donnell, former editor of World Medicine, and the subject of our BMJ Confidential column this week, believes that the organisation of healthcare has always been a political matter. His current day job is writing an eyewitness account of the rise and fall of the NHS. He calls Aneurin Bevan "a shrewd political operator," not least because of the time it has taken "for those who wished to destroy the NHS to make any progress."
O'Donnell says he learnt how to survive in general practice from his father. "During the 1930s depression, when I was a schoolboy, I helped him load his car each day with tins of meat and veg and tureens of hot soup. To him the distinction between 'social' and 'medical' care was as meaningless as it still is to me."
What about other matters? Should we carry articles on female genital mutilation? Is it simply a cultural tradition that doctors should ignore? The consensus seems to be that doctors should get involved. And the government certainly thinks so. It introduced regulations under which, from 1 September 2014, hospital trusts have had to record any cases they come across. On Friday, we published a news story revealing that since hospitals first started voluntarily recording the numbers in April, doctors have identified more than 1700 cases.
Is the radicalisation of young Muslims a legitimate topic for us to cover? A research project carried out at Queen Mary University, London, which tried to identify the characteristics of young people who were at risk of radicalisation discovered that they were more likely to report mild depression and social isolation than their peers. Is a study like that "medical" or "political?" Is the radicalisation of young people a subject that is suitable for epidemiological study, and is it a "public health issue" as its initiator claims?
Editors at The BMJ often discuss where medicine ends and politics begins, and which issues are proper for us to cover. We seldom agree.
But there is a long and impressive history of The BMJ taking up what some people see as "social" or "political" issues. In 1867, the then editor of the journal, Ernest Hart, wrote a series of articles exposing the iniquities of "baby farming," whereby babies were "farmed out" to women to be looked after for a fee so their mothers could work, or put out for adoption for a lump sum.
Investigations revealed that these babies were often neglected and sometimes left to die, or even murdered. Hart went so far as to advertise for someone to look after his baby, to see who would reply and what type of person they were. The articles led to the passing of the Infant Life Protection Act in 1872. And one woman was executed for drowning several of the babies in her care in the River Thames. Was baby farming a medical, criminal, social, or political issue? Whichever it was, the championing of the issue did no harm to either the journal or its editor. Hart went on to edit the journal for another 31 years, and membership of the BMA increased from 2000 to 19 000.
Annabel Ferriman is news editor, The BMJ.