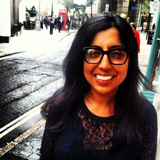 The new cases of Ebola virus disease reported in Spain and the United States in recent days have reminded healthcare workers around the world to be vigilant for the infection. Several weeks ago, we spoke to Nick Beeching, senior lecturer and consultant in infectious disease at the Liverpool School of Tropical Medicine, about the UK's response to the outbreak.
In the video, he outlines when to suspect viral haemorrhagic fever and emphasises that cases in the UK are extremely rare in comparison to other imported diseases, such as malaria.
Whatever the pathogen, the crucial step to early diagnosis, isolation (if necessary), and treatment of tropical disease is to take a travel history. Dr Beeching advises asking all patients with a fever about any travel in the past two months: "If you don't ask that, you'll never think of the malaria masquerading as flu, let alone much rarer things like Ebola or Lassa fever."
Taking a travel history is just the first small step in recognising a potential case of Ebola virus disease. For suspected cases, healthcare professionals should be aware of local protocols regarding referral pathways, personal protective equipment, isolation facilities, specimen handling, and contact tracing and quarantine. In the US, the Centers for Disease Control and Prevention (CDC) has a comprehensive resources page for healthcare workers and settings. Similarly, in the UK Public Health England has issued guidance relevant to a number of different settings.
Last week, the CDC and the Department of Homeland Security's Customs and Border Protection announced that the US will increase Ebola screening at five international airports. News that the UK has now also introduced measures to screen returning travellers has been met with a mixed response.
Experts have questioned the usefulness of temperature screening, with little scientific evidence to support its introduction and concerns that it may provide false reassurance. As David Evans, professor of virology at the University of Warwick, points out: "Passengers arriving without a fever but who are infected with Ebola . . . would still escape detection. Use of temperature screening was not effective in identifying passengers with SARS [severe acute respiratory syndrome] during the 2003 epidemic, and there is no reason to think it would be any better in identifying passengers infected with Ebola."
It's important to remember that the small number of cases in Europe and North America pale in comparison to the continuing horror of the outbreak in west Africa and we should not be distracted from efforts to control the disease in the affected countries.
In an interview with Sophie Arie, the president of Médecins Sans Frontières (MSF), Joanne Liu, describes her frustration with the slow international response to the crisis: "I am running out of words to convey the sense of urgency. The despair is so huge and the indifference so incredible." She has now called on UN members for major military mobilisation, backed by biohazard and logistician expertise, adding "without this deployment, we will never get the epidemic under control."
Visit bmj.com/ebola to access all of The BMJ's coverage of the ongoing Ebola outbreak.
Navjoyt Ladher is clinical editor, The BMJ. Follow Navjoyt on Twitter, @dire_tribe