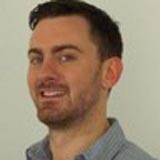 We've just published two more summaries of recommendations from the National Institute for Health and Care Excellence. We hope that these help our busy clinician readers get to grips fast with current best practice, especially where uncertainty or controversy exists.
Both these summaries cover the latest you should know on diagnosis and management; one concerns acute heart failure in adults and the other multiple sclerosis.
In synthesising its guidance, NICE does systematic reviews of the best available evidence and considers cost effectiveness. "When minimal evidence is available," the summaries warn, "recommendations are based on the guideline development group's experience and opinion of what constitutes good practice."
But are such recommendations, even when based on quantified science, always applicable to individual patients? Margaret McCartney, The BMJ's hard hitting weekly GP columnist, for one, is not convinced—particularly for her patients in primary care.
"The guidelines we use in general practice every day are not backed by research from this population. They are based, in the main, on findings from a different group—patients who are likely to be more unwell and to be in the care of hospital specialists rather than GPs," she writes in her latest column, entitled, "Have we given guidelines too much power?", which draws on research we recently covered in a news story.
McCartney flags some examples of where guidelines are known to have fallen short, including how they have accounted insufficiently for comorbidity because frail and elderly people tend to be under-represented in clinical trials, even though they are most liable to polypharmacy. And she questions whether guidelines that recommend angiotensin converting enzyme inhibitors for people with chronic kidney disease and proteinuria have led to a rise in acute kidney injury.
"We ride a sea of uncertainty," she concludes. "Perhaps the problem is that we have given guidelines too much power, when we need professional, careful, individual judgment and discussion instead."
Elsewhere on bmj.com, we've just published an obituary for Helen Bamber, an inspiring story of a British doctor who helped many thousands of people around the world who had been victims of torture and other human rights abuses. She also transformed Amnesty International's medical group into an independent charity: the Medical Foundation for the Care of Victims of Torture, now known as Freedom From Torture.
Richard Hurley, deputy magazine editor, The BMJ.