Disadvantaged groups of the population tend to have low rates of access to primary care, yet have a greater incidence of chronic diseases. Earlier and more frequent visits to a healthcare professional (HCP) would positively affect their health outcomes, but barriers to accessing primary care remain for these groups.
M•E•L Research was commissioned by The National Social Marketing Centre, with support from the Department of Health (DH), in 2011-12, to conduct qualitative research on how primary care staff attitudes and behaviour can affect access among disadvantaged groups.
This was a multi-method study involving 95 participants aged 40-60 years, recruited in line with two DH "Healthy Foundation" population groups (containing three segments who take little action to correct negative health behaviour or don't think there is any need for change), in eight fieldwork sites in England and Wales. Eight focus groups, 27 in depth individual and paired interviews, and eight customer journey mapping interviews were carried out. Findings were supplemented by a small scale consultation with 13 healthcare professionals (HCPs) encompassing GPs, nurses, and receptionists.
The qualitative research highlighted a number of small changes that could be made (as well as reinforcing their importance among HCPs already putting them into practice), which are mostly free and which have the potential to increase primary care access.
One key barrier was the "disconnect" that was found to exist between some research participants and HCPs (GPs in particular), and the importance of HCPs building a personal rapport with patients. Practical suggestions from the research include:
1. The GP physically standing up and "coming out from behind the desk." Patients then feel welcome and the physical barrier of the desk is removed.
2. HCPs should initiate a conversation to '"set the scene," avoid awkwardness for patients, and ease them into the appointment.
3. The HCP leading initial "chit chat" can play an important role in breaking the ice and making the patient feel relaxed.
4. The layout and content of the consulting room can help build a rapport. It's best to avoid an "interview" style layout where the desk between the patient and HCP can feel overly formal and unfriendly.
5. Personal items on display, such as family photos, can make GPs in particular seem more approachable.
6. Rather than a "one issue per visit" approach, have the flexibility to share more than one concern.
7. At the end of the consultation, the HCP should close by explaining the next steps and at what point further action is needed.
The second key theme is for HCPs to demonstrate that they are listening. Non-verbal clues include eye contact and a welcoming expression, open body language, physically shifting to look at the patient, and turning away from the computer screen. The GP "sitting back in their chair" was the embodiment of being listened to for some participants.
The way HCPs convey health messages and follow up emerged as the third key theme. The HCP should be informed about the patient's medical background and be familiar with their notes. HCPs should be direct, "straight talking" (without being too blunt or rude), and avoid jargon—with clear explanations and a confidence about diagnoses. Participants were put off by being "lectured" by HCPs over lifestyle factors (such as smoking), which were felt by some to be "blamed for all ills."
Lastly, the role of receptionists is vital as the first point of contact for reluctant patients. Their tone and manner is crucial, as is using the patient's name rather than, for instance, "the 3pm appointment." Receptionists audibly discussing confidential patient information can deter patients from presentation. Participants dislike being asked why an appointment is needed; receptionists also need to explain sensitively why an appointment or a particular GP is not available and positively manage patient expectations.
The research has shown how the attitudes and behaviour of GP surgery staff can have a real impact on facilitating or deterring access to primary care among disadvantaged groups. Much of the identified good practice is simple, and of no or low cost to incorporate into everyday work practices.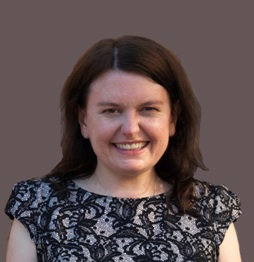 Anne Forshaw is senior consultant of healthcare and communities at M•E•L Research, an independent research consultancy standing for measurement, evaluation, and learning.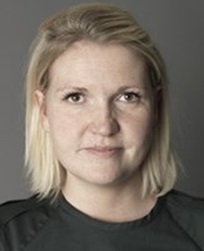 Rowena Merritt is a research fellow at the University of Kent and head of research at the National Social Marketing Centre.
Competing interests: All authors declare that we have read and understood the BMJ policy on declaration of interests and we have no relevant interests to declare.