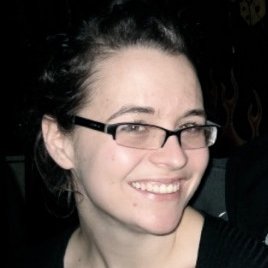 As diseases go, bladder cancer has a pretty raw deal. It lacks the attention and research funding given to other urological cancers (I'm looking at you prostate cancer), and—perhaps most worryingly—it is the only one of the top 10 cancers in the UK for which survival is getting worse.
One particular problem is delayed diagnosis, which disproportionately affects women. Gross haematuria is the most common presenting symptom, and evidence indicates that women experience not only more, but also longer, delays in diagnosis owing to repeated misdiagnoses of urinary tract infection.
In terms of expediting diagnosis, new research reported in The BMJ this week highlights the importance of recognising that non-visible (or microscopic) haematuria can also be an early symptom of bladder cancer.
Researchers quantified, for the first time, the increased risk of bladder cancer in patients presenting with non-visible haematuria. They found that even though the risk was almost half that of gross haematuria, it was still higher than the risk associated with any other single feature of bladder cancer previously identified.
Based on this finding, the researchers urge GPs to consider referring patients with non-visible haematuria, particularly those aged over 60, for further investigations. Boosting early detection in this way is hoped to have a knock on effect on prognosis.
In other welcome news, the National Institute for Health and Care Excellence announced this week that it's developing its first clinical practice guideline on the management of bladder cancer, to tackle the wide variation in care delivered across the UK.
Draft recommendations, published on the NICE website yesterday, include full discussion of the treatment options for both high risk non-muscle-invasive bladder cancer (intravesical BCG versus cystectomy) and muscle-invasive disease (cystectomy versus chemoradiotherapy).
Mark Baker, director of the Centre for Clinical Practice at NICE, stressed the profound physical and psychological effects of a bladder cancer diagnosis. "Recommendations made in this new draft guideline emphasise the importance of ensuring patients have all the information they need, to enable them to make better informed decisions about their care, improving their quality of life during and after treatment."
Stakeholders are invited to comment on the draft recommendations during the consultation period, which will end on 15 October. The final document is expected in February 2015.
Continuing efforts like these to improve the diagnosis and treatment of bladder cancer make me hopeful that it won't be the odd one out for much longer.
Sarah Payton is a technical editor at The BMJ.