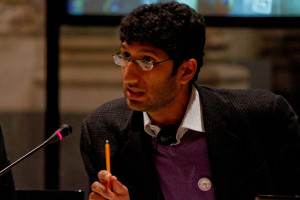 The UK Faculty of Pharmaceutical Medicine lent its support for greater transparency in clinical trials, according to a News article on thebmj.com.
President of the faculty Keith Bragman said, "We have a responsibility to patients." The announcement came alongside publication of a survey of nearly 400 of its members, of which nearly two thirds reported working in the biomedical industry.
The faculty's support for data transparency should perhaps come as little surprise. It had already signed the AllTrials petition last year. But, while it is tempting to celebrate another prominent institution voicing its support for transparency, the truth is that there are very few actors out there advocating for less (rather than more) transparency. Academic, industry, non-governmental organizations and governments alike are all emphatic when they tell us that clinical trial transparency is the right thing to do.
As always, the devil's in the details. So, while Bragman explains that "We cannot satisfactorily answer questions unless we have access to results and data, whether positive or negative," the survey shows that only one in five (18%) "believe that all data should be placed on a central, publicly accessible database with no limitation to access." Similar to the many systems that industry has now put forward allowing controlled access to—but not necessarily sharing of—clinical trial data, the UK Faculty of Pharmaceutical Medicine said that a "gatekeeper" was necessary to manage the release of data.
The BMJ now requires authors of drug and device trials to commit to making anonymised patient level data available upon reasonable request. Yet less than a third of faculty respondents agreed that patient level data from phase 3 efficacy trials (the largest and key trials regulators use in determining whether a drug should be licensed) was an appropriate level of data to be made available.
The message seems to be that transparency as an abstract concept is a good thing. But in practice, the data should not be too transparent.
What, then, about a different kind of transparency, or openness: communication between a doctor and a patient? In a Head to Head published today, Emma Richards debates Elinor Gunning on whether patients should be able to email their general practitioner.
After handing out Tamiflu prescriptions following phone-only consultations during the H1N1 outbreak of 2009, the UK government is again pushing into new territory for patient/provider communication, envisioning email based e-consultations as a means of boosting patient access to primary care. Pilot programs are underway at 20 general practices in England.
But Richards says email based communication is of unclear benefit, may increase misunderstandings, and suffers from insufficient safeguards against fraud. "Given the complexities of using email and understandable caution among GPs, it seems premature to be insisting that patients can have email communication with GPs."
Gunning, however, says that email carries "the potential to improve convenience for patients and efficiency for clinicians." She acknowledges that "an email consultation will never be able to reproduce the subtleties of communication in a face to face encounter," but says that "email can help follow-up after a standard consultation." "Reassuringly, the evidence indicates that patients use email appropriately."
Is partial or controlled transparency of trial data actually good transparency, or do we need full transparency? Does email devalue the doctor-patient experience, or is it a vital opportunity to extend care? Tell us what you think of these debates. Rapid responses can be submitted for every article on The BMJ; a selection are published as formal letters to the editor.
Peter Doshi is an associate editor for The BMJ.