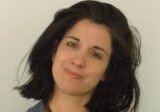 The summer may not have brought out the lighter side of The BMJ Today: austerity, assisted dying, medical overuse, and osteoporosis in men. Don't be put off though.
In two Features, Gareth Iacobucci looks at the UK government's changes to the welfare system since 2010. The articles use the results of The BMJ's online survey of GPs to give us a picture of the effects of the austerity measures. However, I'd head straight for the sections where Gareth interviews GPs, patients, and staff who deal with the people affected by benefit cuts. Their words and stories make the situation clear.
Jeremy Taylor is chief executive of National Voices, a coalition of health and social care charities in England that champions the right of patients to be involved in decisions about their care. In a BMJ Confidential interview, Jeremy is asked if he believes in doctor assisted suicide. He replies that "It makes me feel uncomfortable, because I can see how it could be abused."
With the Assisted Dying Bill expected to receive a second reading in the House of Lords this month, the debate continues.
I'm always writing lists. I love them. And so it seems does the Choosing Wisely campaign, which began in the United States in 2012. Richard Hurley's Feature explains how the campaign helps specialists agree on lists of interventions that should be used with more caution, and how it is beginning to spread from the US to other countries.
Finally, I had thought that osteoporosis was a bit of "an older woman's thing." A Research paper by Kristine E Ensrud and colleagues and an Editorial by Juliet Compston on osteoporosis in older men have set me straight on that one.
These aren't the sunniest of subjects, but then we all know that too much sun isn't good for you. I recommend them.
Sally Carter is a technical editor at The BMJ.