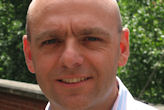 Writers of this daily update about new stuff published by The BMJ usually face an embarrassment of riches—more than 100 articles go online each week, along with dozens of rapid responses, video abstracts, and audio interviews. But yesterday hardly anything got published because we needed to clear the decks for a new website, which heralds the journal's new name (The BMJ), new homepage address (thebmj.com), and logo (a dark blue "lozenge" in a lower case font). All this happened after 4pm British Summer Time.
One thing we did manage to publish was an Editorial about all of the above changes, and some updated FAQS to help readers navigate their way around thebmj.com. The site's old homepage (bmj.com) is now the company's corporate homepage. We have added lots of links to the online journal to help readers get accustomed to the change.
The big switchover was preceded by a last minute migration of the last few rapid response "likes." These launched in November 2011, and since then we have amassed almost one million of them.
As we were checking these we realised that some rapid responses were not showing either. All sites launch with some technical glitches, and these two are being worked on as I write. We also noticed that some search results have 1970 as their publication date.
Feedback so far has been mostly good. One reader noticed that we no longer display an article in its "print section." It is true that we are no longer flagging this at article level, but the "section pdf" will display with the print table of contents when we fix a bug.
Our videos now sit on a new platform, and we need to embed files in the article to which they refer manually. Because so many articles now have a related video, we have had to prioritise which ones get migrated when, based on their popularity and/or recency.
Do let us know what you think, either by responding to this blog, or the Editorial, or via this feedback form.
David Payne is digital editor, and readers' editor, The BMJ