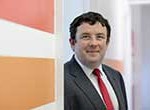 If you get what you pay for, then 2015/16 risks being a very difficult year for the NHS, as the system affordability challenge, according to Monitor, jumps from 3.1% to 6.6%. This is driven by increasing demand and costs, a flat NHS budget, changes to NHS pension arrangements, and the *Better Care Fund.
NHS providers are also contending with pressure on NHS England's specialist commissioning budget, which was overspent by more than £800 million last year (of which over £400 million was covered by the use of non recurrent and contingency reserves), but which is a key source of income for many trusts. And, on top of this, NHS providers are also faced with unfunded demands for mandatory service improvements, such as seven day services and increased staffing ratios.
Simon Stevens, the new chief executive of NHS England, rightly argues that: "The NHS has done incredibly well during this five year period of austerity in that it has maintained fundamental performance standards."
There is clear potential for longer term, transformational provider savings in areas such as: embedding continuous improvement; moving to vertically integrated care models; greater collaboration and consolidation; higher volume, more efficient, specialisation; and better procurement. But these transformational changes require a more joined up approach, a leap in culture and capability, and a switch in focus from operational performance to complex change. This will inevitably take longer than the six months, at best, that providers have in which to finalise their detailed plans for 2015/16, and reshape themselves to deliver those plans.
This makes Monitor and NHS England's task of finalising the financial arrangements for the NHS in 2015/16 crucial. The NHS system has recognised the scale of the financial problem in 2015/16 and is developing, at speed, a plan to address it. But, as the Foundation Trust Network argued in its response to Monitor and NHS England's tariff consultation, it's vital that this plan contains a realistically deliverable level of savings for NHS providers if we are to avoid an adverse impact on patient care.
While providers continue to make sizeable savings—3% again last year in the foundation trust sector—the rate of recurrent savings is slowing: 2012/13 savings were 3.4%, while the 2013/14 plan was for 3.9%. Furthermore, as the King's Fund has recently argued, "traditional internal cost-reduction efforts … have [been] all but exhausted." For example, non recurrent, one off savings made up 19% of foundation trust sector 2013/14 savings, compared to a planned 5%.
As the capacity to make savings reduces, deficits grow as providers degrade their finances rather than patient care. Forty per cent of hospitals were in deficit at the 2013/14 year end, with more likely to follow this year. We also know that the NHS provider cost base will have to expand in 2014/15, by an estimated £700m , to pay for the extra staff recruited after the Francis report and the new CQC inspection regime.
So we need a realistic approach for 2015/16. The Foundation Trust Network has set out its detailed priorities, which, alongside a deliverable efficiency factor, include full and proper impact assessment of new service improvements, and abolition of the marginal rate for emergency admissions—a key driver of hospital deficits. These priorities need to be accompanied by the equal treatment of non acute providers, including mental health services.
In the end, you get what you pay for. So, in essence, there are three ways of addressing the projected 2015/16 gap: ensuring the delivery of a realistic level of savings; adding extra money; or accepting that a gap exists, and managing the performance consequences. As they have done over the last four years, NHS providers stand ready to meet the financial challenge they have been set. But, if providers are to continue delivering, Monitor and NHS England must, over the next six months, set the 2015/16 tariff efficiency factor at a level that is genuinely deliverable.
*The Better Care Fund reduces total 2015/16 expenditure across the NHS and local government by £1.9 billion. Until each local health and social care economy has finalised (and delivered) its Better Care Fund plan, we won't know the exact impact of this reduction on the NHS and local government.
Chris Hopson is chief executive of the Foundation Trust Network (FTN), the membership organisation and trade association for NHS acute, ambulance, community, and mental health providers, with over 90% of NHS Foundation Trusts and Trusts in membership.
Competing interests: Chris Hopson is the chief executive of the Foundation Trust Network (FTN).  The FTN is a membership organisation, which is funded through subscriptions from its members.