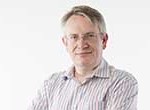 Do you ever stop off for a burger or a slice of pizza on your way home from work? And if the takeaway had organic broccoli spears and a hummous dip on the menu, would you go for the healthier option instead?
In a research paper published on bmj.com today, Burgoine and colleagues look at obesogenic environments, and consider the impact that focusing on the workplace could have. Their population based cross sectional study examines the association between environmental exposure to takeaway food outlets, takeaway food consumption, and body weight, while accounting for home, work place, and commuting route environments. Exposure to takeaway food outlets in home, work, and commuting environments combined, they find, was associated with marginally higher consumption of takeaway food, greater body mass index, and greater odds of obesity. "Government strategies to promote healthier diets through planning restrictions for takeaway food could be most effective if focused around the workplace," they conclude.
In an accompanying editorial, Kathryn M Neckerman argues that it is unclear that efforts to restrict takeaway restaurants will have much effect on obesity or population health. And even if such efforts were successful, grocery stores, petrol stations, and many other venues provide ready access to energy dense meals, drinks, and snacks. "In a kind of nutritional 'whack-a-mole,' closing takeaway outlets might lead other retailers to expand their offerings of unhealthy food," she says.
Far better to concentrate on trying to improve the quality of the food on offer, she argues, with healthy takeaway food becoming the default option. "It is difficult now to imagine a world in which broccoli rivals chips at the takeaway counter, but small steps in this direction are already being taken," she says. The takeaway message from Neckerman's editorial is that it is the menu—not the venue—that really matters, and that includes the price.
Trevor Jackson is a deputy editor, BMJ.