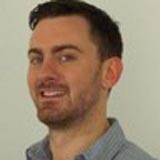 In a couple of months India will hold parliamentary elections to determine its next central government. This administration, due to hold office from June, will also have responsibility for drafting India's 13th five year plan, which is key to its direction of development from 2017.
Prime Minister Manmohan Singh has said that he will not serve another term. Will his left-of-centre Indian National Congress, the ruling party since 2004, hang on to power? Or might the main opposition, the more socially conservative Bharatiya Janata Party, win, giving its leader, Narendra Modi, his chance in the hot seat?
Could one of these parties gain an outright majority or might some of the smaller parties gain a footing, if a coalition is the only way to form a government? And what about the new contender on the scene, the Aam Aadmi Party? Might it continue to gain popularity and sweep up a sizeable number of seats?
How might the next government's economic and health policies affect the future of Indian drug manufacturing, healthcare services, medical education, and clinical research, for example?
Current government spending on health ranks India at a lowly 171th place out of 175 countries, at just 1% of GDP in 2011. Indeed, health did not feature at all in the finance minister's agenda to make India the world's third largest economy, in the interim budget that he just announced.
But in a country where two thirds of citizens, some 800 million people, must meet all their healthcare expenses out of pocket, leading to widespread indebtedness, why is neither main party using universal health coverage to advance its campaign–that is, some form of insurance for all citizens (see this BMJ personal view article, How India can provide healthcare for all,  and a feature, Protecting India's poorest from unaffordable medical bills, for more information)
And what about malnutrition, which affects as many as two in five Indian children under 3 years old? And the infectious diseases that continue to burden the Indian populace heavily, such as tuberculosis, dengue, rabies, and pneumonia. What about sanitation? And women's health?And rural health? And shortcomings in nursing?
In many countries health policy is a deal breaker come election time. For example, no UK political party can afford to ignore let alone threaten the NHS. And in the United States, consider the level of public debate surrounding "Obamacare" at the last election. The same does not seem to be true in India on anywhere near the same scale.
With your help, we'd like to start to try to change that. We'd like to know what you, as a healthcare professional, think about India's political parties, their health and other policies, their leaders, and the electoral process in general.
Who do you think will win, and what will it mean for health and healthcare in the country?
Who do you think should win and why?
Who would you appoint to lead India, if you could choose anyone?
What are the key health and other policy areas that the parties should focus on?
Why does health seem so far from the top of the parties' lists of priorities?
Must health policy always play second fiddle to economic policy?
And, finally, as we approach this defining moment in India's journey, how would you like to see us present these issues in The BMJ? Please do post a comment in response to this blog and let us know.
And please share this blog with your colleagues and friends.
I thank Anita Jain, The BMJ's India editor, for useful comments on an earlier draft.
Richard Hurley is India comment editor at The BMJ