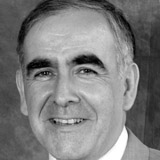 The Goldfinch, the eagerly awaited third novel of Donna Tartt, featured on many of our Christmas reading lists. As I devoured this wonderful repositioning of the Dickensian novel into the 21st century—with drug consumption taking the place of gin palaces—little did I imagine that it would also provide a fascinating prelude to my annual visit to the US Transportation Research Board (TRB) in Washington DC.
To anyone sensitized to the concept that adequate transport is an under recognized fundamental in wellbeing and health, the impact of transport on the central character, Theo Decker, is striking. The teenager is left to the elements after the sudden death of his mother. In the sections of the book in New York, the comprehensive public transport system allows him freedom and mobility: isolated in the far reaches of Las Vegas, he becomes a prisoner to infrequent buses and the alienating distances of poor urban planning.
At the TRB this need for personal mobility spills out from a framework that often seems to prioritize safety or other factors. My first session was a fascinating workshop on the challenge of driving for those with attention deficit and hyperactivity disorder, anxiety, and autism spectrum disorder.
From veterans of Iran and Afghanistan whose post traumatic stress disorder may bring flash backs of roadside bombs while driving, to those crippled by gephyrophobia—the fear of crossing bridges, it seemed at first sight that many of these aspects were far removed from my practice as a geriatrician engaged with traffic medicine.
Yet it was remarkable was how the methodologies for assessing older drivers—a group with a safe driving record, but whose multi-morbidity has attracted significant public and professional attention—prove a remarkable resource for driving issues at all ages. The key element is an assessment of prudence, a sense of how immediate action on the basis of longer term implications.
Over the next few days there were a range of fascinating encounters between physicians, public health professionals, driver licensing authority staff, traffic psychologists, and gerontologists. Two broad discourses could be discerned in the older people and transport arena: those focusing on fitness to drive, and those concerned about transport adequacy.
The fitness to drive conversation is flavoured with irony, as older drivers are among the safest group of drivers. However, the thinking of many driver licensing agencies is still behind the curve, distracted by the trees of multi-morbidity from seeing the wood of the excellent strategic and compensatory modes of older people. In addition, there are commercial and academic careers still pursuing strategies for screening older drivers, a fixation analogous to the unhealthy singular fixation of dementia researchers on amyloid.
The second dialogue, how to avoid transportation deficiency, uncovered some interesting research, from a survey of transportation deficiency among older people in Seoul to an insight into how older drivers "share the load" by using alternative transportation to supplement driving rather than replacing it.
These presentations in turn dove tailed with a vibrant Health and Transport Section, with excellent UK contributions from the UCL Centre for Transport Studies. The multi-national grouping was presented with encouraging signs of engagement by US transportation systems with public health, such as the Middle Tennessee Health and Transportation Study. The emphasis still has a strong flavour on encouraging walking and cycling, with relatively little emphasis as yet on the provision of adequate transportation for vulnerable groups. However, one senses the evolution of a very important dialogue, matched by a new journal, Journal of Transport and Health, and the inclusion of transportation in the CDC Healthy Communities Design Initiative.
The Health and Transport group might usefully remind the conference organizers of a missed opportunity. This would be to link up with the excellent municipal bike scheme in Washington, akin to the Boris Bikes in London, which livened up my trips from hotel to the conference sites through the bohemian streets of Adams-Morgan. Helmet hire or provision for delegates would have ticked many of the transport, health, and safety boxes of the conference!
Des O'Neill is a consultant in geriatric and stroke medicine and director of the Irish National Programme Office for Traffic Medicine.