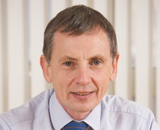 It's a long way to go from Bristol to Boston for a conference, but I'm adding to my carbon footprint and attending the 141st American Public Health association meeting. It's an enormous meeting. Despite some tough times in the US local public health departments, 13 000 people are making this meeting, yet again, the biggest public health gathering in the world.
The APHA has a track record of attracting high profile speakers to its opening session. The highlight of the 2012 opening was a tour de force by the Democrat House of Representatives leader, Nancy Pelosi. That was always going be tough act to follow. The audience at the 2013 opening session was captivated not by a high profile American politician, a movie star or novelist, but by an English public health academic. Those of us who have heard Sir Michael Marmot speak at conferences over the past years have come to know what to expect. His contribution in respect of the social determinants of health is truly outstanding and is of global significance. His impeccably measured, intellectual, and analytical presentations have convinced world leaders and policy makers to take health equity seriously. We all expected more of the same.
But this time what we got wasn't the Michael Marmot we expected. There was an outpouring of passion, anger, and steely commitment that gripped and shook his enormous audience. With his very first words he invited members of his audience to look along the row and count ten women. He contrasted the one in every ten women who die from a maternal related condition in Afghanistan, with the one in 46 500 women who die of the same cause in some of the most prosperous European countries. Marmot deemed it an entirely unnecessary and preventable toll of lives. He went on to state that a toxic combination of poorer social policies and programmes, unfair economic arrangements, and bad governance is responsible for most of the health inequities that we see.
In the most compelling section of his address he turned his fire squarely and accurately on the British government. Explaining that he had put the concept of "fairness" at the centre of his prescription to improve health and reduce health inequalities, he expressed slight regret about the terminology. The precise words of his next remarks were:  "The government in Britain that we have now, the Conservative led coalition government, uses the word 'fairness' as if it has no meaning at all. They cut the top rate of tax—and they call it fair. They cut benefits to the poor—and they call it fair. They cut services to the disadvantaged—and they call it fair. I call it a grotesque parody of fairness!"
Not surprisingly, his passionate defence of the poor and castigation of the British government were the main topic of conversation for the rest of the day. Seeking to explain what we had experienced I though back to Thomas Paine, the 18th century Englishman and American revolutionary, who wrote, "These are the times that try men's souls." After Michael Marmot's speech in Boston we know there is at least one more man whose soul has been sorely tried and who isn't afraid to speak out plainly and fearlessly in defence of civilisation and humanity.
Gabriel Scally is professor of public health and planning at the University of the West of England and director of the WHO Collaborating Centre for Healthy Urban Environments.
Competing interests: The author has completed the ICMJE uniform disclosure form at www.icmje.org/coi_disclosure.pdf and declares: no support from any organisation for the submitted work; no financial relationships with any organisations that might have an interest in the submitted work in the previous three years; no other relationships or activities that could appear to have influenced the submitted work.