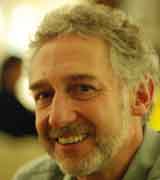 Why would one ever consider cycling from Glasgow to London when there is a perfectly good train?  Particularly if you choose a really hilly route, with 20 percent climbs through the Lake District and twice over the Pennines.
This question was on our minds as we got colder and wetter and our legs struggled up the hills, and the answer had to be that there was probably a very good reason.
We're a group of paediatric ENT surgeons from hospitals across the country. We see the best of what safe surgery can do to change a child's life, and we can picture all too clearly what will happen if surgery isn't available—or if it goes wrong.
This is the reality for surgeons across low-resource setting countries. Rwanda, for example, has fewer than 50 surgeons for a country of 11 million people, and there are not enough hands or hours in the day to even begin to meet the surgical need they're faced with. What's more there isn't nearly enough access to training or appropriate equipment either, meaning that when operations do take place there's a high risk—100 to 1000 times higher than in the UK—that the patient will die during the procedure.
Lifebox Foundation is a charity that works to make surgery safer. They provide essential equipment and training to operating theatres in countries where it's most needed, specifically a pulse oximeter intelligently designed for low-resource settings and training in the World Health Organization (WHO) Surgical Safety Checklist.
They're also the very good reason—aside from the classic Edmund Hillary line, "because it's there" and the obvious fact that cycling is ace—why we took the train up to Glasgow a few weeks ago and set off on this epic cycle route home.
We wanted to raise awareness of the surgical safety crisis worldwide, and just as importantly, enough money to put a pulse oximeter into every operating theatre of a country that needed it.
The route took us via the children's hospitals where we work: Glasgow-Manchester-Sheffield-Birmingham-Bristol-London, 660 miles over seven days (arriving back in time for our subspecialty annual meeting).  Colleagues came out to cheer us on, and donated so generously that we've raised more than £15,000 so far—particular thanks to The Portland Hospital for Women and Children in London.
In the UK we would never consider operating without a pulse oximeter. Providing the equipment, training, and emphasising the basic tenets of safe surgery such as the Surgical Safety Checklist will have a great impact. As surgeons, it's unbearable to think of all the patients we know we could save, who are dying for lack of access, equipment, and training. We can't support our colleagues on the frontline every day, but we can send them the equipment and training that will make their jobs that bit easier, and keep their patients safer.
We have chosen Malawi as the country we wanted to raise money for as a number of us have visited or worked there. If the donations keep mounting up we will be able to put a Lifebox pulse oximeter in every operating room in Malawi. Not bad for a week's cycling—and well worth the pouring rain, the pain, and the punctures!
Competing interests: I declare that that I have read and understood the BMJ Group policy on declaration of interests and I have no relevant interests to declare."
Dave Albert trained in paediatric ENT in London and the USA before becoming the UK's first purely paediatric ENT surgeon. David first started at Great Ormond Street Hospital in 1984 as a trainee and in 1989 as a consultant. He has travelled widely and worked abroad.  He came up with the idea of cycling to the subspeciality meeting in Greenwich via most of the country's paediatric hospitals. He hoped to raise enough money to put a pulse oximeter into every operating theatre in Malawi. With money still arriving, the team are almost at their goal.