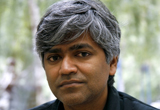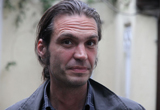 On 14 August 2013, Médecins Sans Frontières (MSF) took one of the most difficult decisions in our history and closed all of our medical humanitarian aid operations in Somalia after more than 22 years of assisting people who have suffered decades of war, epidemics, man-made and natural disasters.
What would force MSF, known as one of the last organisations to leave an active war zone, to withdraw? Put simply, we have found the level of violence against our staff and the lack of respect from authorities for humanitarian action unbearable. We have been confronted with extreme attacks on our staff in an environment where armed groups and civilian leaders increasingly support, tolerate, or condone the killing, assaulting, and abducting of humanitarian aid workers.
Sixteen MSF staff have been killed in Somalia since 1991 and we have endured dozens of attacks on our staff, ambulances, and medical facilities. We can intervene only if our presence is accepted by warring parties and communities and only if those groups agree to respect the safety of patients and our staff. This acceptance, always fragile in conflict zones, no longer exists in Somalia today.
Exceptional measures—remote management and tuberculosis treatment in Somalia
Although the MSF healthcare model depends on both international and national staff delivering treatment, the massive humanitarian needs in Somalia meant that we took exceptional measures to try and continue working there. In 2008, the physical presence of MSF international staff was withdrawn due to ongoing threats to international aid workers, including a roadside bomb that claimed the lives of three MSF colleagues. Since May 2008, MSF medical services were provided by trained and dedicated national Somali staff, with the projects monitored and supported remotely by international staff based in Nairobi, the capital of neighbouring Kenya, with short visits to the projects when security allowed.
For the treatment of tuberculosis (TB), whose incidence in Somalia is believed to be one of the highest in the world, estimated at 286 cases per 100,000 population per year, MSF implemented significant programme adaptations to facilitate acceptable treatment outcomes. A recently published analysis of treatment outcomes for TB patients in MSF Somalia projects shows that despite the challenges, a high percentage of patients were successfully treated with a remote-management model in Galcayo North and South, as well as in Marere. Treatment outcomes were not adversely affected by withdrawal of international supervisory staff. MSF even started a new TB programme component, by initiating multi-drug resistant TB (MDR-TB) treatment in Galcayo North in early 2013.
Contingency plans for TB
When MSF closed operations in Somalia, MSF doctors and nurses were treating more than 300 TB patients, including 14 MDR-TB patients, in Marere and Galcayo North and South, for whom specific contingency plans had to be activated to ensure continuation of treatment. Contingency plans had already been developed by MSF to prepare for possible temporary evacuation in case of increased tensions and insecurity. This time however, patients would not be in a position to come back to an MSF hospital for the foreseeable future, so MSF teams strived to ensure a responsible discharge of patients under very difficult circumstances.
On the day of the closure announcement, local authorities in Marere came immediately to the MSF hospital, called for a meeting with the senior staff and demanded to take over the hospital. After several hours of negotiation, it was agreed that all TB patients would receive a complete package of medication for the reminder of their treatment.
In Galcayo South, all TB patients were discharged in a similar manner over several days as the MSF hospital was closing. In Galcayo North, the majority of MSF staff agreed to the request of the local authorities to continue working on a voluntary basis, and the medical responsibility for the TB and MDR-TB patients shifted from MSF to the Ministry of Health. To support this process, MSF donated all necessary medical supplies, including laboratory equipment and reagents in order for patients to complete their treatment courses. After so many years of working with MSF, we believe that our former Somali colleagues are well-equipped to pursue this activity, although lessons learnt from the Somalia TB programmes illustrate that MSF's modus operandi, and alternative models like remote management, require a multiplicity of factors to ensure successful treatment outcomes.
The difference between life and death
We have ended our programmes in Somalia because there is an increasing imbalance between the risks and compromises that our staff must make, and our ability to provide impartial care to the Somali people. The tragic events our teams have endured did not make the decision to leave any easier. Our hospitals and aid programmes were the difference between life and death for hundreds of thousands of Somalis. In 2012 alone, MSF teams provided more than 624,000 medical consultations, admitted 41,100 patients to hospitals, cared for 30,090 malnourished children, vaccinated 58,620 people, and delivered 7,300 babies. But there are limits to what our organisation can accept in terms of risks for our staff and compromise of our humanitarian principles.
Unni Karunakara was International President of MSF from June 2010 to September 2013. He joined MSF in 1995, when he set up a tuberculosis control programme in Jijiga, in the Somali region of Ethiopia. He is currently on an extended break, cycling 5000 kilometres from Srinagar in Jammu and Kashmir to Thiruvananthapuram in Kerala, India to raise awareness about medical humanitarian action and to raise money for people in need of healthcare all over the world.
Working with MSF since 1999, Jean-Christophe Dollé has been the MSF representative to Somalia since the end of June 2013. He was previously responsible for MSF projects in the Somali Region of Ethiopia including during the 2011 emergency that saw thousands of Somali refugees crossing into the region.