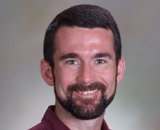 Who do you care about?
The authors of guidelines? The producers of evidence? Those who audit your practice? Or perhaps your patients?
Sophie Cook's recent post on consultation skills finally provided the impetus for me to put pen to paper (or rather, fingers to keyboard) regarding my own recent ponderings on these issues.
I trained in medical school when the evidence based medicine movement was first taking off in the mid 1990s, and have been an enthusiastic teacher and (I hope!) practitioner of EBM through the years, even as we (the medical family) have tried to steadily improve our understandings of what constitutes true evidence based practice.
As I wrote in a blog for the Society of Teachers of Family Medicine, I think the growth of template based medicine leads us to overlook the forest as we document the trees. However, as Sophie Cook points out, the same problems can arise when focusing on consultation models, or using specific methods to achieve a desired clinical process or outcome.
Over the years, I have seen numerous efforts presented and written about, that attempt to somehow "integrate" evidence based medicine and patient values or patient preferences. In the end, though, each of these formulas has left me feeling it was simply the addition of more formulas or templates, on top of evidence based decision guides or protocols.
I realised recently, that one way to rethink this, actually lies in an early and oft quoted definition of evidence based medicine. In 1996, a BMJ article by Dave Sackett and colleagues, proposed that, "Evidence based medicine is the conscientious, explicit, and judicious use of current best evidence in making decisions about the care of individual patients." While the EBM movement has through the years spent much energy on figuring out what the best evidence is and how to make decisions using that best evidence, I think we have overlooked the perhaps unintended profundity of the final part of the definition. Evidence based medicine is about the "care of individual patients."
They did not say EBM was about the "processing" of patients, or the "treatment" of patients, but about the care of patients—and care involves attention, it involves patience, it involves understanding the story.
I still believe in EBM, but I think we all need frequent reminders that EBM is fundamentally about caring.
Templates, decision aids, audit tools, smart forms and the rest can all have a helpful place in facilitating the application of evidence to clinical decisions, but if we are going to use EBM to care for our patients we need to start by listening to each individual story.
So, the next time you see a patient or engage in a consultation, forget the chart, forget the vitals, forget the computer. Sit down, listen, see what the patients cares are, then it may be clearer how the tools of medicine may (or may not!) help your patient.
"I declare that I have read and understood the BMJ Group policy on declaration of interests and I have no relevant interests to declare."
William E Cayley Jr practises at the Augusta Family Medicine Clinic, teaches at the Eau Claire Family Medicine Residency, and is a professor at the University of Wisconsin, Department of Family Medicine.