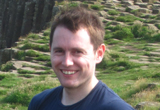 Recently, the British supermarket chain ASDA hit the headlines for selling a controversial "mental patient" Halloween costume. Although the costume was quickly withdrawn following complaints by notable mental health charities, criticism has continued to pour in as many asked how the company could have stocked the product in the first place. Although the product itself is clearly condemnable, my feeling is that the controversy surrounding the costume might actually prove to be a "blessing in disguise."
The costume—which consists of an imitation machete, bloodstained overalls, and gruesome facemask—is a worrying example of the negative stereotypes that still surround mental illness in our society.  It symbolises the mentally-ill-as-dangerous misassumption. Although criticism was focused on ASDA, other companies were condemned for selling similar costumes. Tesco, for example, sold a "psycho ward" costume, complete with hypodermic needle, Hannibal Lecter-style muzzle, and prison-issue orange jumpsuit. The latter symbolises a second stereotype: the mentally-ill-as-criminal misassumption.
Clearly, intense media coverage of tragic but relatively rare occurrences of violent crimes committed by the mentally ill also perpetuates this stereotype. Last week the murder of schoolgirl Christina Edkins by Phillip Simelane—previously diagnosed with paranoid schizophrenia—is a case in point. There is of course good evidence that only a very small fraction of those with mental illness (exclusive of substance-disorders) are more likely to commit violent crimes than those without mental illness, and that the public perception overestimates the link between mental illness and violence. It is however encouraging that, in the wake of the Simelane case, much of the media coverage focuses on the need to address the relative lack of resources for mental health care in the UK.
Back to the "mental patient" controversy: how exactly might this have been a "blessing in disguise?" In the aftermath of this scandal, hundreds of people took to Twitter to tweet "real mental patient costumes"—essentially, pictures of themselves in everyday dress. Many have taken the opportunity to say publicly and openly that they have experienced mental illness or that they have spent time in a psychiatric ward.  This is an excellent example of the mobilisation of a community in support of the destigmatisation of mental illness.  For example, one tweet read: "I loved the response to #mentalpatient, it was amazing … Gives me faith in the world for sure and positive energy all day."
As the potentially "toxic" effects of social media on mental health are debated, we might also look at this as an example of how social media can be used positively to support those with mental illness which has for too many and for too long been a "silent epidemic."
The scandal might also be a blessing in disguise if it will have taught large companies that corporate social responsibility (CSR) extends beyond simply donating money to charity. As an apology for initially selling the costume, ASDA donated £25,000 to mental health charity Mind. This is a positive gesture. However, such influential companies should continue to be held accountable for failing to promote socially-responsible messages and for perpetuating harmful stereotypes through the products they sell.
Finally, we need to remember that mental health problems occur on a broad spectrum, affect roughly one in four, and are very treatable and manageable provided adequate mental healthcare resources are made available.
I declare that that I have read and understood the BMJ Group policy on declaration of interests and I have no relevant interests to declare.
Simon Williams is currently a visiting scholar at the Feinberg School of Medicine in Northwestern University, Chicago in the United States.  He was formerly a research fellow at the Institute of Public Health in the University of Cambridge in the UK, and is a current fellow of the Royal Society of Public Health.  His current research interests include public mental health policy and the effectiveness of early diagnosis.