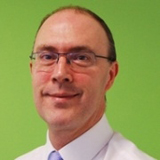 All areas of healthcare are rich in data, some more so than others. Take intensive care. As patients are constantly monitored; the intensive care unit (ICU) is one of the most data intense areas of a hospital. But data alone are no good. We need to translate them, firstly into information and then into insight, to help us redesign patient pathways and make better clinical decisions.
With one of the longest running universal healthcare services in the world, and a payment model that rewards service providers for collecting data about patients, you might expect the UK to be at the vanguard when it comes to turning the vast quantities of data that are routinely collected into useful knowledge. Unfortunately as a health community we are only just learning how to do this effectively.
In cancer care, we simply don't understand enough about the needs of patients to be able to consistently make effective, evidence based decisions. We know that clinical outcomes for cancer patients in the UK lag behind those in the rest of Europe, patient experience is variable, and care isn't joined up. It is apparent from this that patients have unmet needs, but exactly what they are and how we can better meet them isn't always clear.
In the United States, start-up company Etiometry is using ICU data from Boston Children's Hospital and other centres to create new predictive models of patient outcomes. In Sweden, the Karolinska Institute's health informatics centre is developing a tool called Infobiotika that presents ICU staff with a holistic visualisation of patient data, integrated from various sources, to support the appropriate use of antibiotics. Cancer care is a similarly data-rich field, and we need initiatives like these examples from intensive care if we are to meet the needs of the UK's growing cancer population.
The good news is that, following the debacle that was the National Programme for IT, momentum is once again building within the NHS. In June, in advance of a visit to the 2013 Health Datapalooza in Washington DC, health secretary Jeremy Hunt announced a drive from the government to make the UK a world leader in the way it uses health data and technology. In July, NHS medical director Bruce Keogh listed a greater use of data to drive quality improvement as one of eight ambitions for the health service in his report on high mortality rates at 14 hospital trusts. And in August, the Berwick review into patient safety highlighted the need for increased data transparency and accuracy. We must make the most of this impetus in cancer care as in all other areas.
At Macmillan, we're playing our part by investing in our research activities. Our ongoing Routes from Diagnosis programme uses routinely collected data from sources including cancer registries and hospital episode statistics (HES) to build a detailed picture of what happens to people with cancer after their diagnosis. We're currently preparing our first round of findings for external publication. Our newly launched Cancer Population Evidence Programme, a major new initiative for the charity, will go a step further and bring together data on the cancer population from four different areas: health economics, epidemiology, patient experience and outcomes, and effective services. This £4m programme will help us to better understand what services are needed to meet patients' needs. But we cannot lead the charge alone. The NHS and the wider research community must also step up to the plate.
The mountains of patient data we are producing in cancer care are only growing larger. The number of people living with cancer in the UK is increasing by around 3% each year and will hit four million by 2030. That's a big challenge—but it's also four million reasons for us to get this right.
"I declare that I have read and understood the BMJ Group policy on declaration of interests and I hereby declare the following interests: I am employed by Macmillan Cancer Support as director of policy and research, and in November 2012 pharmaceutical company Eli Lilly paid for my travel from Boston, US to New York and three nights' accommodation in New York plus an honorarium of $4,000 (US dollars) paid to Macmillan to attend and participate in the 'PACE Global Council.'"
Mike Hobday, director of policy and research, Macmillan Cancer Support.