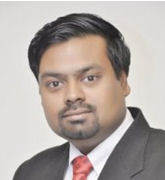 I recently read an article about a study in the US journal Demography on skewed sex ratios prevalent in India among the children of doctors. It mentioned that out of a sample of doctor couples (946 nuclear families with 1,624 children), the child sex ratio was 907 girls per 1 000 boys. This is below the Indian national average of 914 girls per 1 000 boys, and much lower than the regional  average of 954. Either one or both parents were doctors or students at the Government Medical College and Hospital in a tier II city  between 1980 and 1985.This study seemed to suggest that doctors do not prefer a female child, and somehow can be blamed for skewing the sex ratio in the country. While the study could have its own relevance, it was done in a particular region and didn't look like a representative sample of the physician community in India
This article reminded me of a series of related news articles, which were published during the past few months. There was one common factor in all them—the "doctor" who was the culprit and was subject to a variety of allegations.
Pick up the newspaper today and you will find at least one story related to medical negligence, unethical practice, physicians overcharging—the list is endless. On the contrary it is not so common to see an article about doctors doing exceptional work in any rural setting, providing healthcare services against odds, or burning the midnight oil to save critically ill patients.
I was shocked to read about a recent incident where a doctor was beaten up when he was trying to resuscitate a patient by giving CPR, which not only establishes the case for educating the common man, but also exposes the decline in our civil standards. 
The issue of assaulting doctors is much deeper than our perception. It only comes into the picture when doctors go on strike. Otherwise no action is taken on violent assaults.
Some of my physician friends tell me that at times highly emotional relatives even assault doctors, who are unrelated to the treatment of their patient. Surprising? Such an incident recently  sent jitters in a medical college in Mumbai and junior doctors were afraid to even move around the hospital for several days. 
Ironically many states have drafted strict laws, or are in process of doing so, under which people can be booked under non-bailable sections, but nevertheless such attacks still occur quite frequently. It is clear that these laws have not helped and their enactment is only partial. This also establishes a strong case of educating the common man and society about the multidimensional nature of healthcare but the question is "who will bell the cat?" 
Saurabh Gupta principal consultant in healthcare at PricewaterhouseCoopers, India, based in Delhi. He has been associated with the healthcare industry for more than 9 years, after receiving an MBA (Hospital Management) from the Institute of Health Management Research, Jaipur. He is also a certified assessor for National Accreditation Board for Hospitals and Healthcare Providers (NABH), India
He has travelled extensively around the globe and has executed various  projects and advised clients in the US and Indian subcontinent. Previously he has been associated with organisations like Fortis Healthcare, GE Healthcare  – Genpact and Rockland Hospitals in various capacities.
He is an occasional writer for healthcare magazines around the issues that concern Indian Healthcare today.