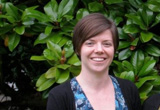 Back when Christian Jessen of Embarrassing Bodies fame was training as a junior doctor, he regularly worked dangerously long hours. But then in August 2009 the European Working Time Directive (EWTD) was introduced to limit the working hours of doctors to 48 hours a week. Problem solved.
But of course nothing is ever that simple, as Jessen discovered in his Channel 4 Dispatches investigation on junior doctors' hours. Despite the regulations, doctors up and down the country are still working in excess of 100 hours a week.
Take Glasgow surgical trainee Tom Berry, for example. He had been scheduled to work 10 days straight, which he estimated would mean him clocking up 106 working hours. Berry kept a video diary for Dispatches throughout this stretch of shifts and also took a battery of cognitive tests before and after the experience. By the end of his 10 day run, Berry's cognitive skills had dropped markedly and he described a situation where he would have administered the wrong medication to a patient if he hadn't been rescued by a nurse.
That people are still working these sorts of hours despite the EU regulations is probably old news to a lot of junior doctors in the UK. And it's old news to the regulator too: the GMC reported in February that some trainees were working up to 100 hours in a single week and in runs of 12 days at work, including some 13 hour shifts.
So how do hospitals get away with it? Dispatches points out that although the EWTD limits junior doctors' hours to 48 a week, doctors' hours are averaged over a period of 26 weeks. This means that doctors can still work 100 hours a week or more so long as their average hours over six months works out at 48 or less. Hospitals can say they're compliant even though their doctors are still working dangerous hours.
That was the response of Inverclyde Royal Hospital when one of its foundation doctors, Lauren Connelly, died on her way home from a night shift in 2011. The NHS Greater Glasgow and Clyde health board responded that it was "extremely dismayed" by the linking of Connelly's death to working hours for junior doctors. "It is both distressing and wrong to use Dr Connelly's death in the context of wider issues," a spokesperson said at the time.
Plenty of trusts aren't compliant though, as Dispatches' rifle through a selection of hospital reports found. Between July 2011 and July 2012, a total of 21 trusts and boards across the UK had internally raised concerns about junior doctors' working hours and compliance with EWTD. But as BMJ Careers found out back in 2011, the government in England is no longer interested in keeping track nationally of junior doctors' working hours, so all this monitoring is largely academic.
So what are the solutions? Dispatches didn't have much in the way of answers, but various medical organisations have some suggestions. The BMA supports the directive and thinks that it can be implemented safely if junior doctor rotas are reviewed and re-worked, some junior doctors' tasks are passed on to other NHS staff groups, and more doctors are hired. The Royal College of Physicians thinks the directive should be revised, in particular the rules on classification of working time and the timing of compensatory rest, but believes that the long term solution is the expansion of the consultant workforce. The GMC shares this view, suggesting that a seven day consultant delivered service would ease the pressure on trainees. The Royal College of Surgeons, on the other hand, wants the whole specialty of surgery to be exempt from EWTD.
It's hard to argue that junior doctors should work limitless hours, and the EWTD seems like a sensible way to ensure doctors get enough rest to practice safely. But as Jessen and Dispatches have shown, there's a huge difference between theory and practice. As long as hospitals continue to face rising demand and falling income, they'll continue to find ways around the rules.
Watch Dispatches online at and join the debate on junior doctors' hours on Twitter using the hash tag #juniordoctors.
Helen Jaques, news reporter and deputy editor, BMJ Careers.