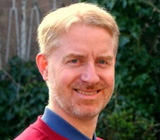 "Please come to Bangalore" was the invitation. In my day job I am a British general practitioner with special interests in dermatology and medical education—so what was I doing teaching family medicine trainees in Karnataka?
The "Resolve more, refer less" initiative was started by Vinod Shah in 2006 and offers a distance learning diploma in family medicine for about 250 students a year. Although a large majority of Indian medical graduates end up in family medicine, few of them have any formal postgraduate training in this field—in contrast to areas of the world where family medicine is a more established specialty. This course enables doctors to study where they live and work, using a series of workbooks sent to them by post. Run by the department of distance education, Christian Medical College, Vellore, it reaches students across the whole of India and some from even further afield.
Over the two year course, three "contact programmes" of the postgraduate diploma in family medicine (PGDFM) provide 30 days of face to face teaching. There are 10 centres for the contact programmes, stretching across much of India—from Oddanchatram in the south to Tezpur in the North East. Tutors are drawn from a pool of local talent, often former graduates of the programme who have received additional professional development sessions in medical education. They are assisted by international facilitators, largely GPs from Australia and the UK, who give their time and expertise to support the programme, co-ordinated by PRIME International, which links volunteer doctors with teaching opportunities.
What I have learned
Patience, flexibility, and the ability to improvise have been the order of the day. Local consultants generously give up their time to teach but, faced with busy schedules themselves, may have to re-arrange at short notice. We lost a day of teaching to an all-India bandh, so we had to rapidly reschedule the missed sessions. Technology can inhibit learning as well as promoting it—unfortunately we were rarely able to participate in the scheduled teleconferencing due to technical issues.
Teaching by specialists is fraught with difficulties on a family medicine course: although they may be experts in their own field, many specialists may never in their careers have had exposure to family medicine. So it is difficult for them to appreciate that family doctors deal primarily with patients and their symptoms rather than with diseases. The gulf between what is taught and what needs to be learned seems difficult to bridge.
My students have shared with me some of their hopes and aspirations. I hope that I have inspired and educated them a little in return. I am eagerly anticipating the next contact programme in November, when I plan to be back in Bangalore.
Jeremy Hill is a general practitioner in Nottingham.
I declare that that I have read and understood the BMJ Group policy on declaration of interests and I hereby declare the following interests:
My food, accommodation, and local travel expenses were provided by the Department of Distance Education, CMC Vellore.