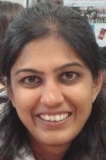 Coinciding with the visit of the British prime minister, David Cameron, to India last week, a business seminar was held in Mumbai to identify opportunities for health sector partnerships.
Meeta Lochan, secretary of the public health department of Maharashtra, offered insights on the intricacies of healthcare provisioning in Maharashtra. For instance, over the years the government has invested substantially in building health facilities so that nearly 60% of beds at the tertiary care level are now in the public health sector. However, less than 25% of doctors and medical equipment are in the public sector. Lack of data on the health outcomes of these investments further prevents effective planning for the future. To set standards for the quality of care in the nation, the Clinical Establishments (Registration and Regulation) Act came into force in 2010. However, implementation of the act has been sparse and very few states have adopted it so far.
I participated in the roundtable on public private partnership models for primary healthcare in India. This group included health professionals from the UK, CEOs of private hospitals in Mumbai, and Meeta Lochan who was representing the public health sector.
Across most major cities in India, there has been a recent growth in chains of private primary healthcare clinics working along similar lines to the NHS, with general practitioners serving as gatekeepers to secondary levels of care. Niti Pall from Pathfinder Health India shared her experience of setting up such an initiative in Delhi. She explained how the sustainability of such initiatives is difficult in the absence of a defined payer model. As a practising GP in the UK, she would manage nearly 80% of the patients who are seen in specialised hospitals in India. She emphasised, that what was essential was for the government to invest in primary healthcare services so that the majority of patients wouldn't need to go to a hospital. This would thereby reduce the workload of hospitals, the burden and severity of diseases, and also healthcare costs.
While these clinics have largely sprung up in the urban centres of India, it will be vital to assess their feasibility in rural settings. As Meena Lochan shared, most positions for specialists lie vacant even in district hospitals—a grim indicator of the lack of motivation among doctors to practise in rural areas. Training locals to deliver healthcare along the lines of China's barefoot doctors was recognised as a potential solution. However, initiatives to build a cadre of rural doctors through an abridged version of the MBBS programme, or to expand prescribing privileges to doctors from the traditional forms of Indian medicine, have faced stiff opposition from the Indian Medical Association.
Different provisioning models for primary healthcare services were discussed such as a hub-and-spoke model, tie-ups with multi-national companies as part of corporate social responsibility, employer sponsored memberships to these clinics, and telemedicine. While the need to innovate is recognised, it will be interesting to see how these models evolve over time and whether government investment may foster sustainability and uniformity. Provision of state sponsored insurance was also discussed as a possible payer mechanism, and is being implemented in some states of India. However, participation by private providers has been low and monitoring compliance with regulations have been stalling progress.
The discussions to find the right solution for primary healthcare in India made for a heady afternoon over coffee. As the Indian government considers different models towards the goal of universal health coverage, the world may well watch for the next big breakthrough.
Anita Jain is the India editor, BMJ.