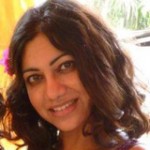 A day in the life of a Chilean family doctor
She wipes her eyes with the backs of her hands. A thin circle of white skin against the dark tan of her left ring finger is the only visible sign of her recent loss. She sits in the 'sala de espera'. Esperar, in Spanish, means 'to wait', but also 'to hope'. She sits in the room of hope. A room where thirty other souls hope, and (this being a Catholic country) pray, that their lives may become a little better after the meeting with the medico.
A quick look at the computer screen reveals her history: ex-smoker, breast cancer, peptic ulcer, obesity, osteoarthritis… the list goes on. She is, in pixels, a neat list of problems, to be assessed, appropriately managed and 'case-resolved'. All within budget, of course.
Nicolás Barticevic is a family doctor and clinical supervisor at the CESFAM (Centro de Salud Familiar, family health centre) San Alberto Hurtado, in Puento Alto, a poor commune in Santiago. This clinic is part of the ANCORA model, a novel public-private enterprise aimed at healthcare for the poor, based on the philanthropy of an individual and channelled through the Pontificia Universidad Católica (Catholic University) of Chile.
Nicolás is supervising his resident (specialist trainee) this morning. I am observing this consultation through a two-way mirror that is part of the trainee's consulting room equipment. The whole room is visible and the conversation can be heard through an audio system. I look around the room; it is spacious, with plain, white walls. The drying auroscope pieces by the sink, along with the assortment of flowers, coloured pins on a corkboard, books and health promotion posters remind me of my own consulting room in the UK. A notable exception, apart from the mirror, is dental care promotion. This features heavily in many of the primary care clinics I have visited, which have had their own comprehensive dental services on-site. Unlike us, they have realised that pearly whites need attention.
The trainee consults with kindness and sympathy, recognising verbal and non-verbal cues, challenged by the (apparently universal) need to negotiate an agenda for her half-hour appointment, amidst a multitude of presenting complaints. The bereaved patient cannot sleep. She has not asked for anxiolytics but the first year trainee asks Nicolas whether she should offer some, reflecting the instinctive human desire and conditioned physician response that something must be done.
Unfortunately, both formal and voluntary/third sector community based mental health services are lacking. A study carried out in 2005 showed that fewer than 6% of Chileans with mental health problems receive specialised care (Vicente, Kohn, Saldivia, Rioseco, & Torres, 2005). The patient and her doctor talk some more. At the end of the consultation, she leaves, calm, no longer crying, without a single drug having been dispensed.
The last patient we see is a teenager who presents with abdominal pain and backache. Active silence from her new confidante allows a more complex story to unfold: a tale of divorce, poverty and disadvantage, that tells of a girl whose childlike demeanour belies a grown-up struggle. The clinic has a weekly 1 hour slot for 'family appointments', where issues can be explored in more detail.
The family medicine perspective and the competencies embedded in family medicine, Nicolas tells me, are what have enabled us to get to 'la madre del cordero' – the heart of the matter (literally, the mother of the lamb) – without a barrage of unnecessary, invasive and expensive medical investigations.
Sadly, whilst political rhetoric focuses on strengthening primary care in Chile, the facts do not entirely support this. For example, plans are afoot to build 50 new hospitals but only 30 primary care centres. Specialised services are lucrative for doctors and insurers alike, so there is little incentive to invest in preventive or holistic care. Family doctors therefore have poor social status. It seems that people don't really understand what it is that family doctors do, or what specific skills, training, knowledge and attitudes they can bring to the table. 
Nicolás divides his time between clinical and educational work. His lives 60km away in a religious community, Misioneros Identes, which he feels he cannot leave and so he commutes daily to serve this community. His day begins at 8am and finishes around 5pm. There are very few home visits, but paperwork escapes no one. He has specialised training in ultrasound, used primarily to detect gallbladder disease, which is common in Chile. He works with a multidisciplinary team of nurses, an in-house nutritionist, dental practitioners, a psychologist, etc. There are annual health checks, targets, performance-related-pay – all familiar stuff. But there are also differences.
For example, I notice boxes of formula milk in the stores and discover that over 65s are given free milk and soup, with additional milk for pregnant mothers and babies. The service is an old tradition, nestled (or, should I say, Nestléd – has this corporation taken over Chile?) in one camp of the under/over-nutrition divide facing many developing countries in rapid epidemiological transition. This shift has resulted in a greater number of complex patients with co-morbidities and chronic disease, which requires capacity, as well as specialised skills, to manage.
The practice list size is approximately 25,000, mostly funded through per capita income but with a ceiling, beyond which there is no additional funding. Therefore, whilst by law no clinic can refuse patients, there is little incentive to accept additional ones and barriers to entry can be created. Those of us who have worked in any overburdened system will find it not too difficult to understand why this happens. I am told that, in the public system (which this is not), patient numbers can reach 40,000 or so, at which point it is nearly impossible to provide good quality care.
I have learned so much during my short time observing Nicolas and his team at the coalface of human joy and suffering. My time in Chile and, indeed, in the US, has reinforced my belief that any health system needs as its lamb's mother the bedrock of primary care.
The opinions expressed here are entirely my own. I would like to thank Dr Nicolás Barticevic, his residents and the whole team at CESFAM San Alberto Hurtado, Santiago, Chile, for their kindness in allowing me to visit their clinic, and to the David Rockefeller Centre for Latin American Studies, via the Harvard School of Public Health, for facilitating the connection.
Suchita Shah is a general practitioner in Oxford, UK. She is currently living in Boston and is a student at the Harvard School of Public Health, Boston. She is in Chile for January looking at primary healthcare reform.