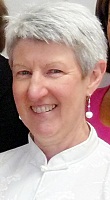 Introducing the topic of smoking in pregnancy as "an orphan subject in this area" seemed the right choice of words to the handful of people who turned up for the session out of the thousands participating in the congress of the International Federation of Gynecologists and Obstetricians (FIGO) in Rome earlier this month.
WHO is increasingly making the link between early origins of health and non communicable disease (NCD) with tobacco use as a strong common thread, said Dr Edouard Tursan d'Espaignet from the WHO Tobacco Free Initiative. Soon WHO will publish guidelines on the management of tobacco use and secondhand smoke in pregnancy. Smoking is seen as a male concern only in many countries: in China about 60% of men smoke and only 3-4% of women smoke. But the tobacco companies are encouraging smoking among young girls and women using words and images to suggest freedom and independence as well as the more traditional sexy connotations. Data collected in Africa in 2005 showed that some 20% of men and 2% of women smoked, but alarmingly so did 20% of boys and 15% of girls between the ages of 13-15.
Smokeless tobacco is used as casually as sweets in India by over 200 million users including children, said Dr Prakash Gupta, director of the Sekhsaria Institute of Public Health in Mumbai. It is often used as a cure for stomach problems including morning sickness, despite current evidence that it increases stillbirths and the incidence of preterm birth, low birthweight, high placental weight, and anaemia. Smokeless tobacco also seems to lead to fewer male offspring, a subject of great interest in some societies, including India. An intervention study using group education, advice, and support for pregnant women showed a significant benefit for those who quit smoking – even as late as 28 weeks into the pregnancy.
Current evidence suggests that psychological interventions increase the number of women who stop smoking and reduce the incidence of preterm births and low birthweight. A cluster randomised trial of a brief cessation counselling intervention based on the 5As approach–ask, advise, assess, assist, and arrange – has been shown to be effective in Argentina and Uruguay, said Dr Fernando Althabe from the Institute for Clinical Effectiveness and Health Policy in Buenos Aires. The intervention is still underused and not yet incorporated into routine antenatal care. Barriers to use by health professionals include lack of knowledge, smoking not being perceived to be a problem, lack of motivation, lack of competence in implementing the brief intervention, fear that promoting smoking cessation will damage their relationship with the women, and poor expectations of the outcome.
More women quit smoking during pregnancy than at any other time in their lives, and the 5 As counselling approach can increase quit rates by 30-70%, said Dr Yvonne Hunt from the National Cancer Institute in the US. Pregnancy provides a "window of opportunity" to promote smoking cessation and smoke free families and to arrest the intergenerational health consequences of tobacco use and secondhand smoke.
Pat Hughes works with C3 Collaborating for Health, a global NGO which undertakes projects with a  variety of organisations which can be seen on its website.