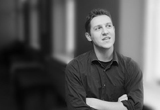 Earlier this year, Old Vic New Voices (OVNV) staged an ambitious new musical called Epidemic, devised and performed by over 400 community volunteers. The piece explored some of the UK's most pressing public health concerns: mental illness, our ageing population, and obesity.
Over one third of 11 to 15 year olds are overweight or obese. It was this statistic, discovered during a year long research period, that really alarmed us. Whilst we cannot claim to be health experts, I can say with confidence that we are good at communicating ideas. Since 2004, we have built a strong reputation for tackling thorny subjects through drama. Poverty of aspiration, globalisation, states of terror, and the horrors of war have formed the basis for our most successful projects both in schools and in the wider community. The rise of youth obesity was a challenge that, whilst daunting, we felt could not be ignored and maybe that we, as artists, could use our skills to begin to do something about it.
We commissioned award winning writer Morgan Lloyd Malcolm to create Health Wealth—a 30 minute play aimed at 11 to 14 year olds that challenges young people to make healthier choices. Through this funny, punchy, and poignant story, which is currently being told in school halls and gyms across London, we hope that our audience can begin to think about what life changes they could make to stem the tide of rising obesity.
The challenge for us was how to get a healthy eating message across to a group of individuals who are all too aware of being labelled an "obese generation"—many of the students we are performing to will have been part of the National Child Measurement Programme. We could not present a dry, public health message, we had to try something different. Health Wealth follows 15 year old Theo, whose idea of a balanced diet is alternating chips and onion rings as a side to his fried chicken. The story explores the choices he makes (Theo: The food in the canteen is rubbish. And expensive. This chicken shop is cheap), the challenges he faces (his Mum works and isn't always on hand to make him food when he's hungry), and the persuasive powers of the wider world ( Advert 4: Look how luxurious this is. It means that if you eat this then you'll be luxurious too). Towards the end of the play, out of breath from his walk home encouraged by friend Clare, Theo has a revelation. Maybe he could make better choices. Maybe to get what he wants in life, we will have to begin making changes at 15. Maybe he does need to look after his insides.
But seeing a play which reflects all the dilemmas that these young people face every day is only to kick start the process, to give a context and a reference point to the issues. When we ask "Remember when Theo chose a chocolate bar because it was cheaper than fruit?" we are obviously talking about all of us. It helps us avoid preaching. Morgan's play is clever and deft in addressing the philosophical and perception issues behind making healthy choices, but we needed more practical action. Our experienced education team worked closely with Lambeth and Southwark public health teams to devise a post show workshop that gives our audience their say, a chance to talk about their experiences, to begin thinking about the changes they could make.
Naturally, nothing exists in a vacuum and for the country to really tackle this issue, it requires the action of MPs, councillors, teachers, parents, and of course the young people themselves. Systems that surround young people (educational institutions, cynical businesses, fizzy pop media) must implement whole scale change if we are to win healthy hearts and minds. So far the play and workshop has reached nearly 4,500 students and if only half of those take home the healthy lifestyle message then we will have made a contribution towards addressing the issues.
Taking productions into schools is not a new idea—but the weight of research, high production values, and commitment to effective communication that The Old Vic can offer means that we can affect an audience where other methods may fail. Teachers can be reassured that this production is not just a sugary treat but has much more nutritional content.
Health Wealth by Morgan Lloyd Malcolm was directed by Simon Pollard, performed by Rebecca Birch, Bevan Celestine, and Jennifer Woodward and produced by Old Vic New Voices. The play is touring schools across London until 25 October 2012.
Health Wealth is supported by 3i, Guildford Academic Associates, NHS Southwark, NHS Lambeth, Wellcome Trust, and Guy's and St Thomas' Charity.
Epidemic and Health Wealth recently won an Arts and Health Award from the Royal Society of Public Health for Innovative and Oustanding Contributions to the Field of Arts and Health Practice.
Alexander Ferris is senior manager for Old Vic New Voices community programme.