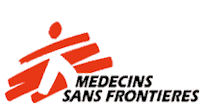 My mobile rings in the middle of a busy day, "Hi Rachael, its Brigitte from MSF UK, I've had a call from Paris, they were wondering if by any chance you could be free to go to Syria next week?" A week later—Chris and Elaine from the anaesthetic department having worked wonders with the rota—I found myself waiting apprehensively in a car to be smuggled across the Syrian border.
I have worked as a volunteer with Medecins Sans Frontiers for the last seven years and have found myself in some pretty extreme situations, but this was the first time they had asked me to enter a country illegally. It's only the third time the organisation has taken this step in the last 30 years, but they felt the access to medical care in Syria was bad enough that they should carry on even without the permission of the Syrian government.
A few hours later and I was in the MSF hospital in Northern Syria. From the outside it looks like any other house on the street, inside however it has been converted into a hospital with emergency room, resuscitation room, recovery, operating theatre, sterilisation, blood bank, and wards. It's cramped and patients have to be transported up and down steep stairs on stretchers. There is no accommodation for the team of seven international staff beyond a small office which doubles as kitchen and dining room, we sleep either on the balcony or on the roof. Our bags are kept packed due to the lack of space and also the need to be permanently ready to evacuate at short notice.
So what's a day like in the MSF hospital in Syria? The entire team (surgeon, anaesthetist, ER doctor, ward nurse, OT nurse, logistician, and project coordinator) meet in the office at 08:30 for a team meeting where we briefly go through the programme for the day and we try and anticipate staffing and supply problems for communication back to the coordination team out of country to try and solve. Our project coordinator updates us on the local security situation. At 09:00 we meet with the local Syrian nurses and our translator for a ward round. We have 12 beds, but this can expand up to 30 with mattresses on balconies if we need to. There are no ward doctors so the surgeon and myself need to review all the patients, ensure all fluids and prescriptions etc are written up and that there are clear plans for each patient for the day since we may be stuck in the operating theatre for the rest of the day. We rely heavily on the very hard working Syrian nursing staff. We also need to identify who can be discharged as soon as possible since beds are so short in supply and we need to identify what arrangements need to be made for their outpatient care—can they travel safely back to the hospital? Will they be able to go home, or do they have to find temporary accommodation locally?
After the ward round I quickly check the theatre to make sure all my equipment is functioning, that we have electricity to run the oxygen concentrator, and that the logistics team are ready to swap to our generator if the town power fails. I check the back up battery operated lights for when we are briefly plunged into darkness—a regular occurrence. A final quick check of my supplies and a visit to the pharmacy shed to restock and we are ready to send for the first patient.
Each day we have some planned cases as well as fresh emergencies. Our first patient today has burns to his arms and face and needs further debridement and dressing changes, he'll be having a ketamine general anaesthetic. Next we have a patient who has a big perineal shrapnel wound and needs a colostomy to give it a chance to heal. We've just finished with him when our first emergency case of the day arrives, a 59 year old man who went in to Aleppo to fetch some papers from his office and has been shot in the arm by a sniper. He has an open fracture of his humerus and a radial nerve injury, he is taken straight to theatre for debridement of the wound and to have an external fixator positioned—there is no xray. Our next emergency case is much more familiar—an old lady who has tripped and fallen and needs a manipulation under anaesthetic of her Colles fracture. I just have her settled in recovery when a car horn announces the arrival of another emergency case, a young man with a gunshot wound to the head. It's beyond our capabilities to deal with, we provide some first aid, and arrange for his transfer over the border. The ER doctor is busy with a steady stream of minor gunshot and shrapnel wounds that won't need to come to theatre. I make sure all my equipment is clean and restock theatre before going up to the ward with one of our interpreters. I need to speak to the relatives of a young man we treated the day before who had been shot in the neck. He has an incomplete c spine lesion and had a compromised airway due to a large haematoma. We stabilised him and performed a tracheostomy for his airway obstruction, but he now needs more advanced care and we need to arrange with his family to transfer him out of Syria.
At 17:00 there is a brief respite. The team meets on the balcony to eat and relax, but we had barely finished our meal when the continuous blare of several car horns announces the arrival of big problems. The whole team hurries down to the ER as six children are unloaded from the backs of two pickup trucks. A shell landed in a nearby village and 15 children who were sheltering in a basement were hit by shrapnel. We go into major incident triage mode. We take a nine year old with severe shock straight to theatre, luckily we have some O neg blood as I don't have time to do a cross match. We leave our ER doctor transfusing and putting chest drains into a boy with chest injuries, whilst our ward nurse applies pressure dressings and a tourniquet to a third child before transferring him to yet another hospital to try and save his arm. In the middle of all this another patient arrives with gunshot wounds to his abdomen, its still going to be hours before we are out of theatre so he is also stabilised and transferred.
At 23:00 we get into recovery, there is no intensive care so I spend the night with one of the ward nurses looking after the boy with chest injuries and the girl we operated on. By 4:00 they are stable enough for me to head up to the roof and get a couple of hours sleep before it all starts again.
Rachael Craven is a consultant anaesthetist and college tutor at Bristol Royal Infirmary. She has worked as a volunteer with Medecins sans Frontieres (doctors without borders) since 2005.
Competing interest: RC volunteers with Medecins sans Frontieres who have paid all expenses for her overseas work.