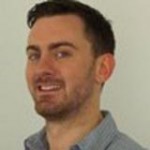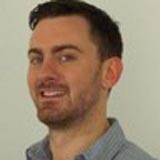 This week, the defendant in the latest in a spate of obscenity trials in the UK was found not guilty on all counts (see links to other recent cases in The Daily Telegraph and Guardian newspapers). Summing up, Judge Nicholas Price QC asked the jury to focus on the testimony of medical experts in reaching its verdict. The prior Labour government established the poorly defined offence of "possession of extreme pornographic images" with its Criminal Justice and Immigration Act 2008. This jury had to decide whether the photographs presented to it showed "acts which result in or are likely to result in serious injury to a person's anus, breasts, or genitals" — even though they had been taken in private and depicted legal activity.
In April 2011, police found electronic images of fisting (insertion of a hand into the anus) and urethral sounding in a private email account belonging to the defendant, Simon Walsh, a barrister and former aide to London's mayor. Walsh has experienced excruciating intrusion into his private life; waited months for trial; and lost his job—but the law still stands. Arguably, the harm that has been inflicted on Walsh by bringing the case to trial is greater than that associated with his kinky sexual interests.
The current law was enacted after a violent murderer was found in possession of electronic depictions of rape and necrophilia that had been published beyond the jurisdiction of the Obscene Publications Act. The Crown Prosecution Service brought Walsh's case to court on the basis of medical advice, but where was the public interest? The defence barrister, Myles Jackman  (@obscenitylawyer), and others tweeted live from the court, with the hashtag #porntrial.
The prosecution's expert colorectal surgeon, when asked about fisting, predicted a "very high risk" of sphincter tears. Vivek Datta, consultant at Guys and St Thomas' NHS Trust, London, thought it a "violent, traumatic and forceful activity," Jackman reported live on Twitter. For the defence, (Ian) John Jenkins, consultant colorectal surgeon at St Mark's Hospital, London, mentioned a survey in which 13% of more than 16 000 gay men who responded admitted to having participated in fisting in the previous year. But he said, "On the balance of probabilities I do not see an instance of anal fisting is likely to cause serious injury." Clearly, medical opinion is divided.
The Crown Prosecution Service attracted criticism during the trial when a prosecuting barrister suggested that people who attended genitourinary medicine clinics tended to have riskier sex. "No, people who attend sexual health clinics take their sexual health seriously," replied Clarissa Smith, expert witness for the defence and reader in sexual cultures at Sunderland University, Jackman reported live. The CPS is since reported to have disowned the remarks.
The obscenity trials of last century relied on moral arguments, and they targeted publishers. Penguin was cleared in 1960 for publishing Lady Chatterley's Lover, which prosecutors claimed would "deprave and corrupt." And the editors of Oz magazine were successfully tried in 1971 for "conspiracy to corrupt public morals," but the verdict was overturned on appeal. The Criminal Justice and Immigration Act shifts responsibility to consumers of such material, and vagueness in obscenity legislation continues to demand an unacceptable level of interpretation by police and juries, with an additional heavy reliance on medical opinion, which isn't always unanimous.
The Labour MP Martin Salter, who championed the new law, said, "No one is stopping people doing weird stuff to each other but they would be strongly advised not to put it on the internet." Parliament was originally told to expect about 30 cases a year, according to Backlash, a legal advocacy group, but it estimates many times more.
Government has a duty to protect citizens from harm and may require medical evidence in carrying this out. But this extreme pornography law is ambiguous and is being applied in ways other than were originally intended. A minority of people who are doing no harm to themselves or others risk being criminalised because the government has deferred difficult decisions about decency to police, judges, expert witnesses, and juries. Ultimately, the Crown Prosecution Service must decide whether to prosecute, and juries must decide whether to convict—but they must do so on the basis of doctors' advice.
Richard Hurley is deputy magazine editor, BMJ