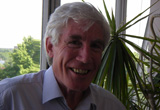 "Brits don't torture….and if they did medics would find out."
This naïve view is widely shared by members of the public and medical professionals alike. The role of some medics as bystanders in torture and the prejudice to asylum seekers and refugees that is rife in Britain today were discussed at a meeting hosted by Medact on 19 April.
This was Medact's second meeting since we published a report on the role of physicians in preventing torture in September 2011. Representatives from the Helen Bamber Foundation, Medical Justice, Doctors for Human Rights, and HMP Inspectorate took part. Medact member and co-founder of Medical Justice Frank Arnold insisted that doctors have a duty to "document," "denounce," and "collate" any suspected instances of torture.
Professor Cornelius Katona, dean of the Kent Institute of Medicine and Health Sciences and senior psychiatrist at the Helen Bamber Foundation, spoke about the common neglect in diagnosis and care of those with mental health problems.
Independent doctors who have examined asylum seekers have found widely variable standards of practice in UK centres. They have seen at first hand shameful disregard for the health and wellbeing of those held in detention, with a few enlightened exceptions. At the meeting we were shocked to hear that a UK trained doctor under contract from a security agency said he did not regard himself as the "patient's advocate." It was also alarming to hear that many held in detention are reluctant to accept healthcare because medical notes have sometimes been used in hearings.
There has been a sea change in the public's perception of refugees in the last 20 years. In the early 1980s, the 800 or so people who sought refuge annually were welcomed here as "noble refugees" fleeing injustice. But with numbers rising to hundreds of thousands a process of vilification began.  The "noble refugees" became "economic migrants," "tax dodgers," "paedophiles" and finally "terrorists."  Even trafficked women were blamed for spreading disease.
Sadly the apparent medical incompetence revealed by the Baha Mousa inquiry is not unique. But there is room for optimism. The Royal College of Psychiatry has introduced training in this area, and we urge other royal colleges and faculties to follow suit. Some progress has been made since Medact's report was published. Medact has held fruitful discussions with the chair of the UN's Sub Committee on Torture and with the Special Rapporteur, Juan Mendez.
In an age when even childhood rickets can be misdiagnosed, continuous training in differential diagnoses, and in professional duties and ethics must be mandatory. Surely the duty to report suspicions of torture should be analogous to that of child abuse. We all agreed that there is a desperate need for greater awareness and training.
Undergraduate medical and nursing students in Medsin are calling for such training to be added to their curricula. Much more comprehensive inspections of UK border agency and other detention centres must be initiated – along the lines introduced in recent years by HMPI of inspections of UK military prisons.
But more fundamental would be a restoration throughout all medical professions of respect and advocacy for patients—whoever and wherever they are.
Frank Boulton, chair of Medact.