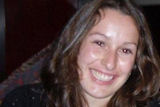 Revising the rules on the free movement of professionals throughout Europe is one of the cornerstones of the European Commission's strategy to make the EU more competitive and less bureaucratic.
In its "Europe 2020 strategy," the Commission aims to promote smart, sustainable, and inclusive growth, and has highlighted the need to promote intra-EU mobility to achieve this. As part of this strategy, the 2011 Single Market Act highlighted the free movement of professionals as a key piece of legislation that needs updating.
However, whilst the drive to create jobs and growth is laudable, the free movement of healthcare professionals is not just an economic issue. The unique nature of medicine, specifically its patient safety implications, means that economic considerations should not take precedence over other concerns.
Nothing should override the responsibility of competent authorities to ensure that doctors and nurses are fully qualified and fit to practise, wherever they are trained.
The recent European Commission proposals to revise the Directive on the Mutual Recognition of Professional Qualifications go some way in recognising the exceptional nature of medicine and in protecting it from certain elements of the single market.
Following lobbying from the healthcare professions, the concept of partial access to a profession can be rejected for professions with public health implications. In addition, the proposed establishment of an alert system to allow competent authorities to share information about healthcare professionals who are prohibited from practice also places patient safety above the previously indisputable right to free movement.
However, some organisations  argue that the proposals fall short of guaranteeing that a competent authority is able to satisfy itself that every doctor on its medical register meets stringent national standards. Under the proposals, if an EEA doctor does not receive a response from the competent authority within a strict deadline, his or her application to join the medical register is deemed to be accepted. Such tacit authorisation puts patients in danger and undermines the integrity of the medical register.
Similarly, the new proposals regarding language testing and continuing professional development fall short of previous calls to ensure that all healthcare professionals wishing to practise in the UK have a high standard of English and up to date knowledge. Whilst going some way to assuaging the concerns of patient and professional groups, the proposals are unclear as to which organisation will be allowed to carry out language controls and who will bear the cost for administering them. Continuing professional development barely receives a mention.
The Commission is keen that issues such as language testing and continuing professional development are not used to prevent intra-EU mobility. However, whilst these may appear to be barriers to free movement they are sometimes necessary in order to ensure the highest possible level of patient safety.
The proposals will now be debated by the European Parliament with a view to adoption in early 2013.
Nicola While is the BMA's EU Policy Manager and is based in Brussels.