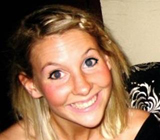 The 1920s and 1930s was an era of social and political revolution, and a switch of attitude on public health was indicative of the changing approach to public policy. The Wellcome Collection currently has an exhibition of cinematic work released by Bermondsey Borough Council's public health department, which showcases the changed ideology on health provision in the 1920s. The borough created a number of short, silent, and informative films, screened for free in the open air on streets and other public domains, in an attempt to improve the health and wellbeing of the voting population.
The reforming vision was initiated and implemented by two politically influential individuals, Alfred and Ada Salter. Alfred became MP for Bermondsey and his wife was the first Mayor of London. They leveraged their positions to pursue a public health mission in the borough and used the help of  a doctor, D M Connan, to set out a programme of health initiatives that were communicated through the use of propaganda: film, leaflets, and pamphlets.
The films exhibited concentrate on 4 areas: clothing, the health activities of the borough, personal hygiene, and the immunisation against diphtheria.
The first film I watched was about the health activities of the borough. The film reflected the push to decrease the gap of health inequality; the cleaning up of public gardens with the addition of children's play areas; the building of public swimming baths; the replacement of decrepit and crumbling housing with low-rise houses; and the development of public health centres. One scene raised my eyebrows. Halfway through were very young children trotting round artificial light boxes naked. Most peculiar to the modern day individual, but apparently light therapy enjoyed a boom in popularity during the 1920s and the public began to demand the treatment for every illness under the sun.
After watching such an up-lifting film, my mood quickly changed once I had watched "The empty bed." The film educates the viewer on the consequences of not immunising children against diphtheria. The poignancy of the "empty bed" becomes clear as the film unfolds. Unlike the other film, it's story driven and has a dark ending. Footage of a laboratory is shown, a gun is then pointed at the viewer with the closing message "YOU HAVE BEEN WARNED." It provokes the desired reaction in the viewer.
The other short films, "Where there's life there's soap" and "Health and clothing," have lighter messages using a serious tone with undertones of comedy. Animals juxtaposed with humans draw out the doggerel tone, with a clear message that if animals follow this basic advice then humans should also follow it. The humour adds dimension to quite simple pieces of health advice and aid the message being executed and understood.
The exhibition offers a wonderful insight into health propaganda that begun to be produced and distributed across the nation.