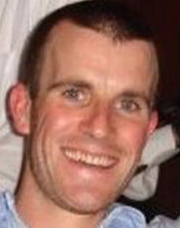 Ex-England and Lancashire cricketer Andrew "Freddy" Flintoff presented a candid and insightful documentary on depression and professional sport, titled "The hidden side of sport," which was shown on BBC One on 11 January. He met with other famous sportsmen, all of who had been affected by depression; such as former professional footballer, now turned Hollywood hardman, Vinny Jones, ex-world champion boxer Ricky Hatton, and snooker player Graeme Dott, to discuss the mental health issues blighting professional sport.
Yet, what is depression? Depression has been described, among other things, as despair, weakness, failure, shameful, and solitude. It certainly isn't elation, strength, success, pride, or teamwork and yet these are exactly the attributes that are associated with professional sport. On this analysis one would think they could not co-exist, particularly as exercise is known to be such an effective treatment for depression, and yet, according to the programme, whilst depression affects 25% of the general population, it also affects 10% of professional athletes.
At the time of Andrew's much publicised breakdown, journalist and broadcaster Piers Morgan, like perhaps many of the public, thought "What has he got to be depressed about?" suggesting that fame and fortune make one immune from depression. Yet, depression doesn't discriminate on such criteria, the disease can remain unseen and this black miasma can permeate every aspect of life, from training and competition to work and socialising.
There are few emotional roller coasters like professional sport. It is competitive, high stakes, strenuous, emotional, and even after weeks of training and preparation one might still lose. To feel low temporarily in such circumstances might be expected and in team sports, one can always draw on the support, or blame, of others. But what if, like Dott, you are solely responsible and you have only yourself to blame? How do you pick yourself up and compete the following day? Furthermore, what if this feeling persists or worse still occurs following a win? How could one train, compete, rest, and captain others when feeling this way? And so one can easily see how the afflicted then turn to drink and drugs to dull such dark feelings.
However, it's interesting how the suffix "clinical" is still used by many when describing depression, perhaps this makes the diagnosis more palatable to the athlete or general public, having been sanctioned by a clinician, but I think this is unhelpful, suggesting that this is a distinct and more notable category than "just" depression, when in fact this is not the case.
There are, of course, corollaries with our own profession, populated by similarly talented, driven, perfectionist individuals, many of whom are successful athletes too. Yet, in some circles, there remains shame and discouragement from choosing to become a specialist who treats mental health problems, let alone suffer from them. The proverb "Physician, first heal thyself" resonates strongly and I think the profession needs to be more tolerant of mental ill health in their own ranks.
Flintoff succeeds in the programme in dispelling the myth that depression is something to be ashamed of, not to be talked about, and most importantly that it cannot and should not affect men, even "hard" men. It also highlights how neither success nor wealth are protective and I feel that to continue calling it a "chemical imbalance," is both reductionist and an insult to those who suffer from it.
David Warriner is currently a clinical research fellow in cardiology based in Sheffield. He also has a keen interest in sports medicine, medical journalism, and medical education. In his spare time he is mainly outdoors; cycling, walking, surfing, or skiing.