26 Jul, 16 | by Bob Phillips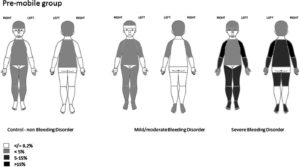 It's one of the delights of my professional clinical practice that (nearly) all the time, the diagnosis of a malignancy is hard & sound, reproducible, based on good data showing discrimination from other settings and with minimal interpersonal variation. Take a chunk of a particular renal tumour and show it to half a dozen paeds pathologists, and nearly all the time the Wilm's tumour will be recognised and identified as such.
People who deal with the un-biopsiable, the disorders without a test and with a requirement for artistic flair, both overwhelm me with their skill and terrify me with the Emperors New Clothes potential. Things like interpreting chest radiographs, or diagnosing Kawasaki disease and ADHD spring to mind. The methods used to guard against the off-piste clinician: regular group review; diagnostic criteria, checklists and the like; analysis of yes/no cohorts to detect changes in proposed outcomes, are all essential and undertaken regularly.
One area which has been subject to huge scrutiny because of the challenging implications of making/unmaking a 'diagnosis' is child abuse and neglect. The CORE-INFO group in Cardiff who have collected and reviewed thousands of studies have piled up the evidence for us, and these have been used to help guidelines for reproducible practice become established, yet there remains some difficulty in the finding of unexplained bruising.