9 Feb, 16 | by Guest Post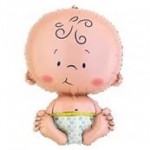 We've discussed before on this blog the possible benefits of public/patient involvement in research, and how it might be done, but in this guest post from Jemma Cleminson we get an insight into the challenges of doing it in real life.
With many of the big funders of research now expecting involvement of patients and the public (aka 'PPI') from the earliest stages of research, right through to dissemination of the results and beyond (and quite rightly too!), it is vital that we recognise and acknowledge this increasingly important area. Involving PPI from an early stage can help to ensure that your research is relevant, makes sense, and is useful for the people for which it is intended to benefit.