Article Summary by Emma Cox
My work considers the role theatre and performance play in making sense of diverse healthcare experiences, medical histories, and biomedical technologies. My essay in this issue of Medical Humanities is concerned with how theatre, as an embodied artform, can make meaning out of the complicated, traumatic histories that have built up around the HeLa cell line and the life of Henrietta Lacks. The theatrical production that I analyse, HeLa by Adura Onashile, sits within a lineage of Black British women's theatre, which has been instrumental in addressing institutional power and racial justice.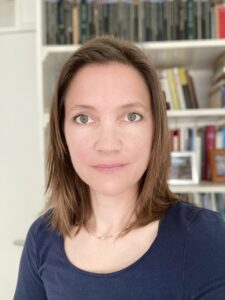 Emma Cox is a London-based theatre and performance scholar whose research examines forced migration, memory and place in performance and visual culture. She has published widely on migration and the arts. Her current work concerns performance in museums and medical institutions and her next book focuses on global performance histories associated with human remains.
(Visited 39 times, 2 visits today)