Book Review by Agustin Ibanez
Cindy Weinstein, Bruce L. Miller. Finding the Right Words: A Story of Literature, Grief, and the Brain. Baltimore: Johns Hopkins University Press, 2021. 216 pp. ISBN 978-1421441269.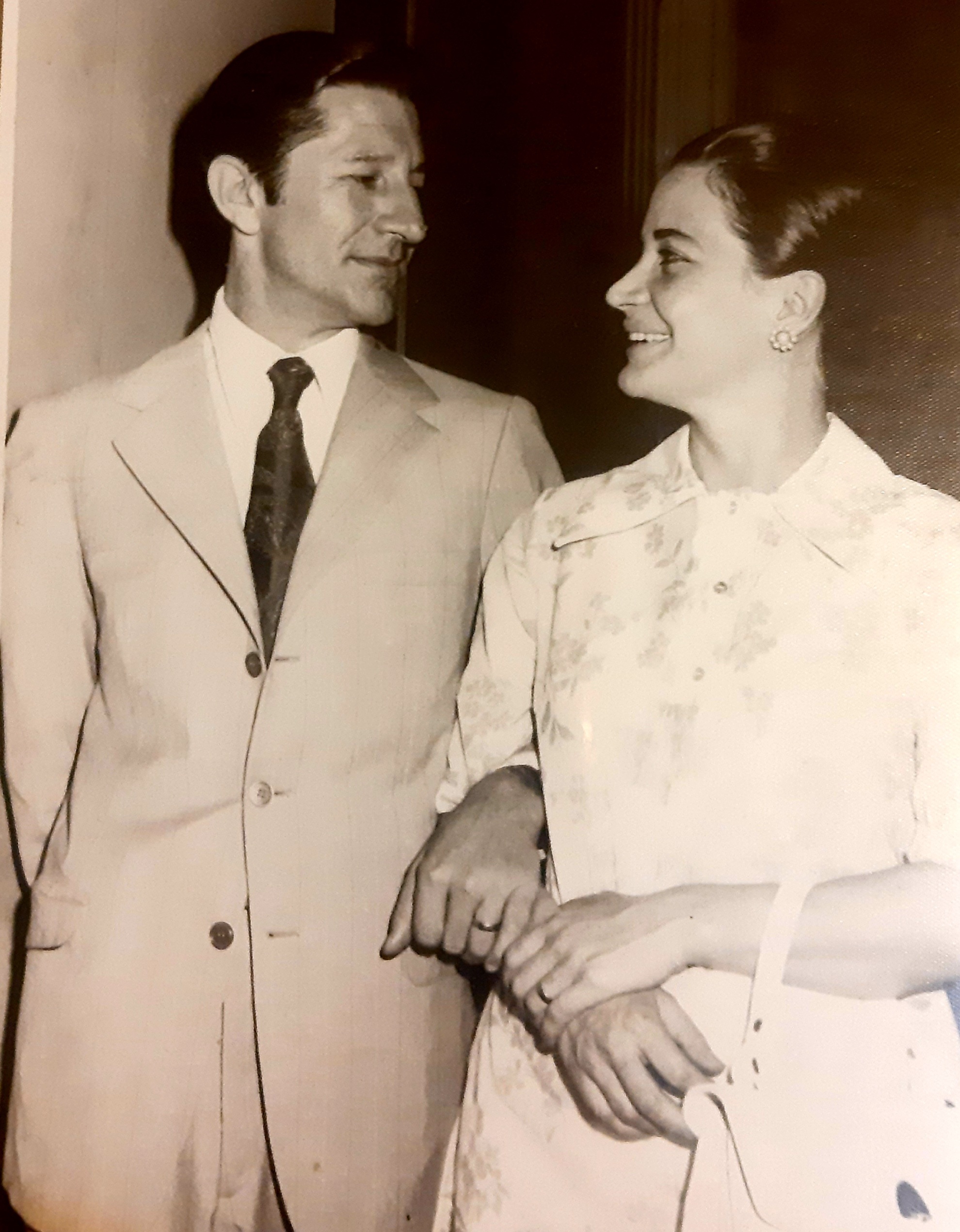 In the summer of 2010, I moved to a beautiful apartment in the affluent Palermo neighborhood of Buenos Aires, Argentina. I was hoping to reunite with my father Mariano Ibanez, after many years of being apart, and start a wonderful new chapter in my life. My mother Betty had been taking care of him, and then my sister Alfonsina, but it wasn't until later that I understood the personal toll it had taken on them. At the time, I felt well prepared to handle my father's dementia as I was an established researcher in this area. However, things did not go as planned. Dementia had transformed my father. Normally skillful, adroit and capable, he had become paranoid, detached and completely withdrawn from the world around him. I frequently sensed malevolent intentions in his actions. Not only had my father changed, but I also became more paranoid. As I was fighting the limits of rationality, I overreacted to daily stressors. The whole situation was distressing and incomprehensible, filled with anxiety and sadness. The German word Unheimlich perfectly captures my paradoxical inner world at that time. It describes a feeling of both familiarity and strangeness, akin to a sense of family intertwined with a nameless, unnerving dread. The Unheimlich became my most faithful companion, bringing feelings of unease and discomfort. Ultimately, my father passed away in a hospital San Juan, my birthplace, on the seventh day of the seventh month of 2011, without the care that a person with dementia deserves.
Seven years later, I joined the Global Brain Health Institute (GBHI) at University of California San Francisco (UCSF) as an Atlantic Fellow, with the hope of diminishing the inequities that people studying and suffering from dementia in Latin America face. Here I met Cindy Weinstein and Bruce L. Miller, the authors of Finding the Right Words, a book that uniquely explores the intersection of literature, dementia, grief, and neuroscience. As an Atlantic Fellow in the early stages of writing the book, Cindy engaged in fascinating conversations about the interplay between science, literature, and writing. Bruce was the founder of GBHI and one of its directors. He became one of the most wonderful mentors I have ever had, helping me develop my dream of creating a Latin American consortium to advance research on dementia in the region. Through my experience at GBHI, I became a better researcher with a more holistic understanding of dementia awareness, care, and advocacy. However, the Unheimlich associated with my father's condition stayed with me. That feeling started to change when I read Cindy and Bruce's book, which helped me cope with my grief. I want to express my gratitude to the authors for making such an impact on caregivers like me.
Cindy's personal journey with dementia started in 1985, when she was a young graduate student at UC Berkeley and her father Jerry was diagnosed with early-onset Alzheimer's disease. She witnessed his gradual decline, as he lost his precious memories and the ability to read, write, and even speak. Jerry passed away at the age of 70. Finding the Right Words artfully blends Cindy's story with Bruce's scientific understanding of the disease's neurology and neuroscience. Their collaboration provides readers with a fuller understanding of Alzheimer's disease and dementia than any one voice could offer. Finding the Right Words has received widespread praise for bringing together the humanities and the sciences. It won Memoir Magazine's Memoir Prize for Books in 2022 and The Doctor's Bookshelf called it one of the most moving patient memoirs about the brain.
The book is divided into five chapters—Diagnosis, Word Finding, Space, Behavior, and Memory— each exploring a different aspect of the disease. In each chapter, Cindy writes about the everyday clinical presentation of the disease, and then Bruce provides a discussion of the neurology behind these manifestations. Cindy's profound and sometimes humorous perspective on the shock of a diagnosis on a loved one —followed by loss of language and identity—is complemented by Bruce's scientifically-informed writing style, offering a contrasting yet equally insightful exploration of the experiences of dementia. This double structure makes Finding the Right Words a substantive guide for families dealing with the life-changing diagnosis of dementia. Brian Lawlor, site Director of GBHI, psychiatrist and Professor of Old Age Psychiatry at Trinity College Dublin, has praised the book's double perspective as a win-win for the humanities and the sciences: "In Finding the Right Words, science meets literature and both are enhanced and enriched by this creative encounter."
For me personally, Cindy and Bruce's book was a spacecraft allowing me to travel within and reimagine the history of my father and my family. Through its pages, I found my own subjective words and created meaningful memories that went beyond the feeling of Unheimlich: grief, acceptance, hope, connection, and even moments of humor to deal with life's difficult parts. I was able to reframe and reinterpret my memories of my father and the experience of grief and find new, constructive meaning in them. I discovered hope and positivity in even the most difficult circumstances. Cindy's personal narrative sheds light on the deep complexities of health and disease, the value of suffering for growth, and how we elaborate our memories of grief over the years. She helped me understand the unthinkable. And Bruce's explanatory sections surpassed the false dichotomies between the humanities, subjectivity, and brain research, demonstrating how science can help us understand ourselves.
For anyone touched by dementia, I highly recommend joining Cindy and Bruce on their beautiful and insightful journey to Finding the Right Words. Through their book, they reimagine this complex and devastating disease, allowing readers to see it as a unique experience that touches the core of our humanity.
Agustin Ibanez is a neuroscientist interested in global approaches to dementia and social, cognitive and affective neuroscience. He is Director of the Latin American Brain Health Institute (BrainLat), at Universidad Adolfo Ibanez; and Group Leader of Predictive Brain Health Modelling group, Trinity College Dublin and GBHI.
(Visited 586 times, 1 visits today)