Article Summary by Raquel Baldwinson
In "Global Health Wars: A Rhetorical Review of Global Health Critique," I examined the rhetoric of global health critique. I was specifically interested in global health critique as it is produced by humanities and social science-based scholars who are situated in the Global North, and who primarily cite other Global North scholars.
I identified three primary rhetorical trends in this critical literature: (1) the depiction of global health as "bullshit"; (2) the representation of a global health that is split into two epistemic camps ("normal global health" and "critical global health"); and (3) the figuration of a contentious Science Wars-styled dynamic between normal and critical global health.
Following my review, I argued that, just as global health may have unanticipated consequences, so too might global health critique. I speculated that the rhetoric of the Northern tradition of critique has contributed to the delegitimation of the very idea of "global health" (rendering the term "passé" in the culture of the Northern liberal academe); the undermining of worthwhile global health goals; the co-constitution and entrenchment of global health's epistemic impasse; and the maintenance of coloniality in global health leadership and discourse. I levied, further, that the critique of global health power, while legitimate, has often obscured the corollary truth: that the global health movement is, more than anything else, severely disempowered.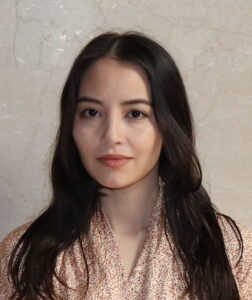 Raquel Baldwinson is a Liu Scholar at the Liu Institute for Global Issues and a doctoral candidate in the Department of English at the University of British Columbia. Through the support of the Killam Doctoral Scholarship and the Friedman Award for Scholars in Health, Baldwinson completed a four-year Visiting Fellow appointment in the Department of History of Science at Harvard University.
Baldwinson's dissertation, "Global Health Doubt: Belief and the Grammars of Global Health," tells the story of how, at the turn of the new millennium, societies were presented with a new grammar for social action called "global health"—but publics did not "believe" in it. Baldwinson theorizes that, just as global climate change efforts have been obstructed by a condition of denial, global health efforts have been obstructed by a condition of doubt.
(Visited 285 times, 1 visits today)