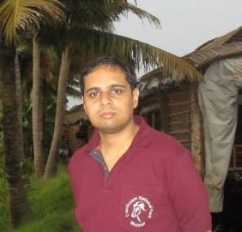 The BMJ Global Health blog
The connectivity made possible by social media is one of the most important revolutionary changes in the last decade. And The BMJ has always encouraged openness, transparency, and multi-stakeholder involvement, through blogs and other social media. The BMJ now has an extensive blog portfolio. At BMJ Global Health, we have decided to join The BMJ's bandwagon. BMJ Global Health now has a blog section, along with our social media presence on Twitter and Facebook. The blog complements the journal's effort to address the information problem in global health.
Blogs present a different but important approach to research and policy; compared to journal articles they are much less formal, they break down the academic barrier and they have a personal tone; all of which can set the stage for narratives that drive policy and priorities. We aim to capture this potential through comments, perspectives, and personal reflections in our global health blogs. In addition, there will be sections on global health reviews, capturing key publications in other journals and interviews with global health professionals.
If you would like to contribute blog posts to the BMJ Global Health blog, please mail us at info.bmjgh@bmj.com with your pitch.
Soumyadeep Bhaumik is a medical doctor from India who works on evidence synthesis and public health and is currently studying international public health at the Liverpool School of Tropical Medicine. He is a BMJ Global Health Associate Editor. All opinions are personal. Twitter @DrSoumyadeepB.
Competing interests: I have read and understood BMJ policy on declaration of interests and declare that in the past served in editorial positions in several medical journals, including until recently in an Indian journal. I have no other relevant conflicts of interests to declare.
(Visited 95 times, 1 visits today)