Blog entry written on: Students 4 Best Evidence as a digital Problem-Based Learning method to improve Evidence-Based Practice competencies in undergraduate physiotherapy students: an observational study (bmjebm-2020-111395)
Authors: Chiara Arienti, Stefano Giuseppe Lazzarini, Joel Pollet, Stefano Negrini
---
Evidence-Based Clinical Practice (EBP) competences are a fundamental element in the delivery of high-quality care and to make clinical decisions based on the best available research. This highlights the need for healthcare professionals to possess adequate competencies for EBP. During the last 20 years, they have been increasingly integrated as a core component into the curriculum of undergraduate, postgraduate and continuing education health programmes worldwide.
Cochrane Rehabilitation (https://rehabilitation.cochrane.org/), a field of Cochrane dedicated to rehabilitation, aimed to be a bridge between Cochrane and all stakeholders of Rehabilitation. On one side, it drives evidence and methods developed by Cochrane to the world of Rehabilitation, and on the other, convey priorities, needs and specificities of Rehabilitation back to Cochrane. The main activity of Cochrane Rehabilitation is the knowledge translation, defined as "a dynamic and interactive process that includes the synthesis, dissemination, exchange, and ethically sound application of knowledge to improve health, provide more effective health services and products, and strengthen the health care system" (https://rehabilitation.cochrane.org/news/knowledge-translation-bridging-function-cochrane-rehabilitation). In this perspective, Cochrane Rehabilitation aims to ensure that all rehabilitation professionals can apply Evidence Based Clinical Practice in their daily clinical practice.
In this context, we decided, as Cochrane Rehabilitation, to propose to Physiotherapy School of University of Brescia, to set up an EBP Laboratory for undergraduate physiotherapy students with the aim to learn EBP competencies using as digital tool, Students 4 Best Evidence (S4BE) blog (https://s4be.cochrane.org/) that we can define as one of the Cochrane Knowledge Translation digital tools for health professional students.
We conducted an observational study between January 2018 and June 2019 at the School of Physiotherapy, University of Brescia, Italy, and it has been published in BMJ Evidence-Based Medicine Journal on 21st October 2020 (https://ebm.bmj.com/content/early/2020/10/21/bmjebm-2020-111395.full?ijkey=DgTwqK9zMVLHOaG&keytype=ref) as 'Students 4 Best Evidence as a digital Problem-Based Learning method to improve Evidence-Based Practice competencies in undergraduate physiotherapy students: an observational study' (bmjebm-2020-111395). Further, two our physiotherapy students published two articles on the blog (https://s4be.cochrane.org/blog/2019/10/01/literature-versus-clinical-practice-rehabilitation-intervention-following-meniscal-repair/ and https://s4be.cochrane.org/blog/2019/10/01/literature-versus-clinical-practice-rehabilitation-intervention-after-subacromial-decompression-and-rotator-cuff-repair/).
The findings of our study show that an effective educational protocol based on a Digital Problem-Based Learning approach, using S4BE as a digital technology tool can improve the EBP competencies in physiotherapy students. The establishment of EBM laboratory could be a good way to implement the undergraduate curricula in physiotherapy school and could allow to have the future health professionals better trained and aware about the use of EBP in daily clinical practice decision making.
We think that this educational protocol, based on the using of S4BE as digital technology tool, might be an important Cochrane KT tool for the education of young researchers to EBP competences.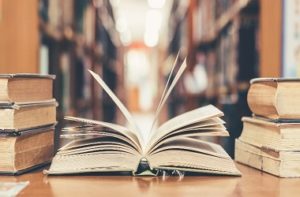 ---
Author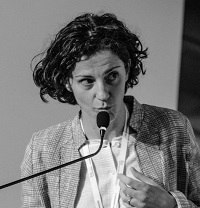 Chiara Arienti, PhD, MSc, DOCoordinator of Cochrane Rehabilitation
IRCCS fondazione Don Carlo Gnocchi, Milan, Italy
Mail: carienti@dongnocchi.it
COI: None to declare
---
DISCLAIMER
The views and opinions expressed on this site are solely those of the original authors. They do not necessarily represent the views of the BMJ and should not be used to replace medical advice. All information on this blog is for general information, is not peer-reviewed, requires checking with original sources and should not be used to make any decisions about healthcare. No responsibility for its accuracy and correctness is assumed by us, and we disclaim all liability and responsibility arising from any reliance placed on such commentary or content by any user or visitor to the Website, or by anyone who may be informed of any of its content. Any reliance you place on the material posted on this site is therefore strictly at your own risk.
(Visited 432 times, 1 visits today)