Alex Nowbar reviews the latest research from the top medical journals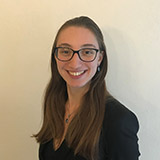 Thanks, but no thanks, nicotine
I was lucky to grow up after smoking stopped being acceptable and before vaping became cool. My idea of civilised society is one without inhalation of anything other than clean air. Perhaps it's a naïve view, but isn't it sad that we went from helping people to quit smoking, to switching to vaping, and now to quitting vaping? Did we really have to go through the vaping phase? Graham and colleagues assessed a monthly text message intervention for e-cigarette users aged 18-24 years in a randomised trial of 2588 participants. Abstinence from vaping was greater in those in the intervention group than those in the control group (24.1% v 18.6%). The texts were automated, tailored, and interactive. They delivered social support and cognitive and behavioral coping skills training. The system even has a catchy name, "This is Quitting." It integrates a lot of social cognitive theory. For example, it asks: "Have your friends supported your quitting? Reply YES or NO." If the user responds no, then they are encouraged to practice by saying out loud in front of a mirror at home or in a car, how they will turn down an e-cigarette if offered one.
JAMA Intern Med doi:10.1001/jamainternmed.2021.1793
Which antiplatelet after PCI long term?
Following the initial phase of dual antiplatelet therapy after percutaneous coronary intervention (PCI) there is long term single antiplatelet therapy. This tends to be aspirin. The randomised HOST-EXAM trial of over 5000 patients in South Korea provides the first evidence that clopidogrel is superior to aspirin for the monotherapy phase after PCI, with a hazard ratio of 0.73 (95% confidence interval 0.59 to 0.90) at two years. You may be thinking: "OK fine, it may be better at reducing death and myocardial infarction, but what about bleeding risk?" Don't worry, Koo and colleagues were not born yesterday; major bleeding was included in the composite primary endpoint. In fact, there was more bleeding in the aspirin group. The other components of the primary endpoint were all-cause death, myocardial infarction, stroke, and readmission due to acute coronary syndrome. The last of these is fairly questionable, especially given that the trial was not blinded, but the trial still suggests that clopidogrel is better.
Lancet doi:10.1016/S0140-6736(21)01063-1
Blood pressure lowering procedure
Renal denervation by endovascular ultrasound reduced blood pressure by 5 mm Hg at two months in a double-blind placebo-controlled trial of 136 participants with resistant hypertension. Both the active and placebo groups received a combined pill of three antihypertensive drugs. While this is a positive trial, would the public expect an invasive procedure with that small an effect size to be available? Well yes maybe, when you put it into context. The context is that people don't like taking tablets, so they often don't even when the tablets are prescribed. And this can mean that their cardiovascular risk isn't being brought down, so a one-off procedure would be a welcome option for some. However, it's only useful if the effect has longevity, which we don't know yet. Also, this would only be an adjunct to existing antihypertensive drugs. This goes to show that you can have an alluring intervention, a well conducted trial, and a positive result and still not get a treatment to market. We shall have to see how the other renal denervation techniques do.
Lancet doi:10.1016/S0140-6736(21)00788-1
Abracadabra no more atherosclerosis
We don't have a magic spell to prevent cardiovascular disease yet, unless you count statins. But that's not good enough, the world wants an elixir. Perhaps ziltivekimab will be it. Inhibiting interleukin 6 (IL-6) with this monoclonal antibody certainly had the anticipated effect of reducing levels of C reactice protein (CRP) in this double-blind randomised trial of 264 people with chronic kidney disease and a high-sensitivity CRP level of at ≥2 mg/L. The next step is a large scale cardiovascular outcomes trial. Inflammation could well play an important role in the development of atherosclerosis, but I doubt anti-inflammatory drugs are going to be the answer. The authors state that: "Beyond aggressive lipid lowering, future treatment of atherosclerosis will probably include targeted anti-inflammatory therapy that inhibits the IL-1 to IL-6 pathway of innate immunity." That seems like overreach given that the trial only showed a reduction in biomarkers for atherosclerosis, not a reduction in atherosclerosis itself.
Lancet doi:10.1016/S0140-6736(21)00520-1
Thrombectomy for stroke due to basilar artery occlusion
The evidence base for thrombectomy for ischaemia is growing since it has conclusively been improving outcomes in stroke. This trial tested the intervention in patients with stroke caused by basilar artery occlusion. The 300 participants were randomised to endovascular therapy or standard medical care. There was no evidence of a benefit of the intervention. The authors concluded that "as reflected by the wide confidence interval for the primary outcome, the results of this trial may not exclude a substantial benefit of endovascular therapy" and suggested that larger trials are needed. So for now, no thrombectomy for basilar artery occlusion stroke.
N Engl J Med doi:10.1056/NEJMoa2030297
Alex Nowbar is a clinical research fellow at Imperial College London.