Tokophobia is an extreme fear of pregnancy and childbirth; it causes severe psychological distress and can have far reaching consequences. Despite this, tokophobia is under-researched and many healthcare professionals have never heard of it, says Sarah-Jane Archibald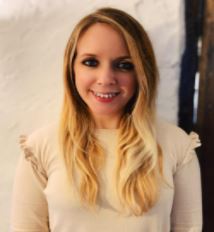 I have always wanted children, however, the thought of becoming pregnant and giving birth felt extremely frightening. When I first found out that I was pregnant, I was not able to feel excited as the fear was too overwhelming. My emotions were frozen, and I felt so crippled with guilt and depression that I could not allow myself to feel any joy or excitement about my pregnancy. I desperately wanted to feel connected to my pregnancy, but I was too terrified to do so. 
Tokophobia can be defined as an extreme fear of pregnancy and childbirth, despite the desire to want to have a child. The term does not have a diagnostic criteria in its own right, instead falling under the umbrella term for specific phobias in diagnostic manuals, including the International Classification of Diseases (ICD) and the Diagnostic and Statistical Manual of Mental Disorders (DSM). 
The experience of tokophobia can cause extreme psychological distress and often leaves individuals feeling misunderstood, overwhelmed, distressed, and traumatised. This can have other implications, including the avoidance of pregnancy, traumatic stress symptoms, relationship breakdowns, termination of pregnancy, and women opting to deliver via cesarean section. It is important to note that tokophobia affects men as well as women. There is a dearth of research on tokophobia, with even fewer studies on how it impacts men. 
As a clinical psychologist, I have been rigorously taught, assessed, and examined on understanding and treating mental health disorders. However, not once were my colleagues and I ever taught about tokophobia. In fact, it was not until five years after I qualified, when I was pregnant, that I came across this term. When I have discussed this with my fellow mental health and medical colleagues, I have been struck by how many had not heard about this term either. The lack of research about and awareness of tokophobia means that we inevitably have a limited evidence base for how best we can understand, treat, and support individuals who experience this disorder. 
The National Institute for Health and Care Excellence (NICE) provides a range of gold standard clinical recommendations, which medical and mental health professionals refer to. This includes a range of advice and guidance for the treatment of anxiety and phobia disorders, of which tokophobia relates to. Notwithstanding this, there are currently no specific NICE guidelines for tokophobia as a disorder in its own right. Instead, it features very briefly (three lines) in guidelines on treating specific mental health problems in pregnancy and the postnatal period. If other anxiety disorders—such as obsessive compulsive disorder, post-traumatic stress disorder, generalised anxiety disorder, and social anxiety—all have treatment recommendations provided by NICE, as well as diagnostic criteria set out by manuals such as ICD and the DSM, then why is something so pertinent as tokophobia so neglected? 
Tokophobia can be a debilitating and lonely experience, made worse by the lack of awareness around it, even from healthcare professionals. When I experienced it, I had frequent nightmares about the prospect of delivery and daily anxiety attacks. I was too scared to tell other people about my pregnancy and I covered it up as much as I could to prevent anyone asking me about it. During one of my midwife appointments, I was told that I was "the worst case of anxiety (she) had ever seen." I cried the whole way home and was preoccupied with the question, "How can I ever do this?" I was fortunate to have my GP refer me to a local psychological wellbeing service, however, my symptoms persisted. 
I was admitted to hospital for several weeks with preeclampsia before my delivery and during my stay I had many anxiety attacks, often triggered by hearing other women in labour or being induced. On one occasion a member of staff could see me crying and responded by asking if I wanted to see a psychiatrist. I felt more misunderstood than ever. 
I delivered my baby via emergency cesarean section and now consider myself and my baby as survivors of tokophobia. Yet I still look back on my pregnancy with a great deal of trauma, sadness, and guilt and cannot help but wonder how many other women (and men) must also feel like this. 
I often find myself reflecting on why professionals are not talking about tokophobia more? Why is it so under-researched? And how can we as mental health and medical professionals fully do our patients justice if this disorder is so little researched? Given the sheer, extreme levels of psychological distress that tokophobia can cause, it seems reasonable to suggest that we as healthcare and medical professionals owe it to our patients to talk more about it. I write this reflective piece with the hope that we can improve the extent to which this disorder is talked about, in order to lead to further evidence based treatment outcomes for people presenting with tokophobia. 
Sarah-Jane Archibald is a clinical psychologist based in the Department of Psychological Medicine for Children, Young People, and Families at Addenbrooke's Hospital, Cambridge. She specialises in supporting parents and staff on the neonatal intensive care unit and in supporting children, young people, and families living with and recovering from brain tumours. 
Competing Interests: none declared.