"If you can't budge it, fudge it" could well end up as the motto of Boris Johnson's government, particularly when it comes to health and social care. The Budget announced on 3 March 2021 was underwhelming in most respects for health and social care, and it will undoubtedly come back to bite this administration—probably fairly soon.
In terms of social care, many commentators were also struck by the fact that the Budget simply did not mention social care. After all, Johnson and Hancock have both made specific promises around reform of social care. 
When he became prime minister in July 2019, Johnson said, "We will fix the crisis in social care once and for all with a clear plan we have prepared to give every older person the dignity and security they deserve." In a debate in the House Commons on 11 February 2021, Hancock said, "We are committed to the reform of adult social care, and will bring forward proposals this year." In a letter to the Future Social Care Coalition on 25 February, treasury minister Steve Barclay, said, "The Government is committed to sustainable improvement of the adult social care system and will bring forward proposals for reform next year." 
However, Chancellor of the Exchequer Rishi Sunak explained to listeners of BBC Radio 4's Today programme that the social care plans promised by Johnson in December 2019 were not out because the government was trying to seek a cross-party consensus. Labour's shadow care minister Liz Kendall promptly observed that "This has not been discussed or even raised with me by any minister. Despite my regularly asking." 
Sunak has an evident and expensive obsession with his own image. It was therefore perhaps not surprising that the measures that were included in his Budget showed that he was a fan of fiscal drag, since this allows the treasury to raise more tax without it being very obvious. 
Fiscal drag is the failure to increase tax thresholds in line with inflation and economic growth. It means that, over time, more tax is raised, even though the proportion of tax shown on a pay slip does not rise.
The big problem for the NHS arrived in the form of fiscal drag hitting the lifetime allowance for pensions. This is being frozen at £1.07 million until 2026, and this level is already a cut from the £1.8 million it stood at in 2011/12. At the same time, the way that the pension taper tax and lifetime allowance are calculated mean that, unless one is a specialist tax accountant, it is extremely difficult to predict the tax that is due to be paid. 
Clearly, for a lot of the general public, the idea of achieving a pension pot of over a million pounds is simply fantasy, and it may be felt there is little potential public sympathy here. However, the key issue here is the NHS's massive backlog of unmet need and delayed treatments. This backlog was already huge before the pandemic and it simply will not be cleared without senior doctors being paid more to do more waiting list work on evenings and weekends. 
The backlog is going to become much more apparent to the general public in the coming year—particularly by April 2022, the point at which health secretary Matt Hancock envisages "taking back control" of responsibility for the NHS. Hancock may be moved on in a likely summer Cabinet reshuffle. If he is not, then it seems likely that he will learn the hard way, in just over a year's time, that retaking responsibility for the NHS means that you retake responsibility for the NHS.
The Budget also contained an extra £1.6 billion for the covid vaccination programme, alongside confirmation that the additional £9 billion put in to help the NHS deal with covid-19 would be removed in the 2021-22 financial year. We shall see how soon the Chancellor is forced to review that—my money is on a change being driven by data on NHS activity in April to June 2021.
Paul Johnson, the director of the Institute for Fiscal Studies, also believes that Sunak will soon have to revisit these plans. As he put it, "Are we really going to spend £16 billion less on public services than we were planning pre-pandemic? Is the NHS really going to revert to its pre-covid spending plans after April 2022? In reality, there will be pressures from all sorts of directions. The NHS is perhaps the most obvious. Further top-ups seem near-inevitable."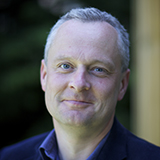 Andy Cowper is a freelance journalist and editor of Health Policy Insight.
Competing interests: None declared.